The Drama Club is Renewed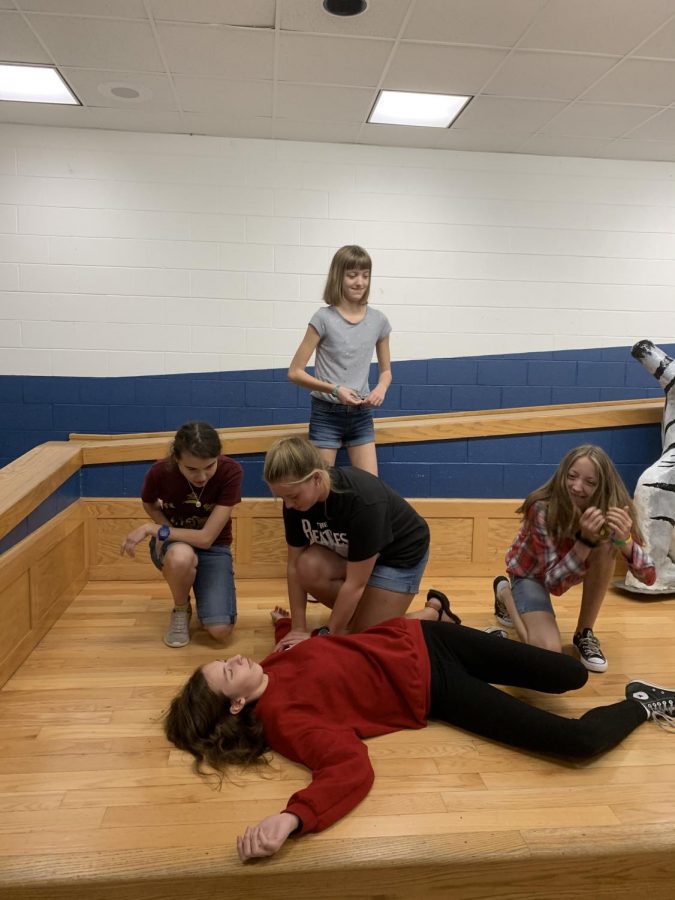 After being taken out of the course program for RCHS last year, the Drama Club has been renewed. Cynthia Duffield has been hired as the new Drama Club teacher to start up the program again. Unlike the previous years, the Drama Club is now an after-school program instead of an offered course. The club holds meetings from 3:45 p.m. to 5:30 p.m. Monday through Friday. Duffield has spent much of her life learning the art of theatre. 
"I did theatre all throughout high school," said Duffield. "I feel that even if none of my students want to pursue theatre, there are a lot of benefits to them learning the craft. It teaches them creativity, which is useful in every occupation."
A typical Drama Club meeting consists of several components, all centered around the craft of theatre.
"It starts with vocal warmups, which help them with speaking, projecting, and relaxation. The more relaxed your voice is, the better and more ready you are to express yourself," said Duffield. "We also do affirmations, which let them know why they're here and what they have to contribute. Then we do some crazy, running-around type exercises to release energy and enforce teamwork. We do a lot of improvisations, which increase creativity, and they all love that."
Freshman Hailey Siperko is a member of the Drama Club and has a passion for theatre.
"Ever since I was little, I just loved to act and pretend to be different people. It's one of my passions," said Siperko. "Acting is a way to express myself. I used to be, and still kind of am, an introverted person. I'm just shy, and acting is a way I can express myself and pretend to be someone else."
Junior Mollie Carrington, who joined in hopes of understanding the art of production, is another member of the Drama Club for this school year. 
"I joined Drama Club because I wanted to know what it takes to create a production. I also enjoy working with all the members," said Carrington. "It's very fun. I have a passion for acting because I enjoy telling stories of all different kinds."
Duffield has several hopes for the reinstated Drama Club, including expanding the club and integrating hands-on activities. 
"This year, I'm hoping we can grow and get more students. I would like to see it become part of the curriculum to make it more accessible to all the students in the school," said Duffield. "I also have a goal that eventually, my students will be able to create their own stories and music to go along with them, which I will bring my guitar in for."
Duffield also expects to put on a production this year, as well as participate in a drama competition.
 "I'm not sure what the opportunities for production will be here yet, but I'm sure that the students will be proud to present it, since they will be a part of creating it," said Duffield. "We will also go to a Drama Club competition of sorts this year. It's actually for several academic subjects, and drama happens to be one of them."
Duffield stresses that there are several benefits to drama, including those not directly pertaining to the theatre.
"It makes students more confident speaking in front of people, such as for a presentation. When we are young, we are taught to behave in a certain way. Society says that we have to behave in one way or another, and sometimes it can be stifling," said Duffield. "Theatre is a way of opening up one's personality."