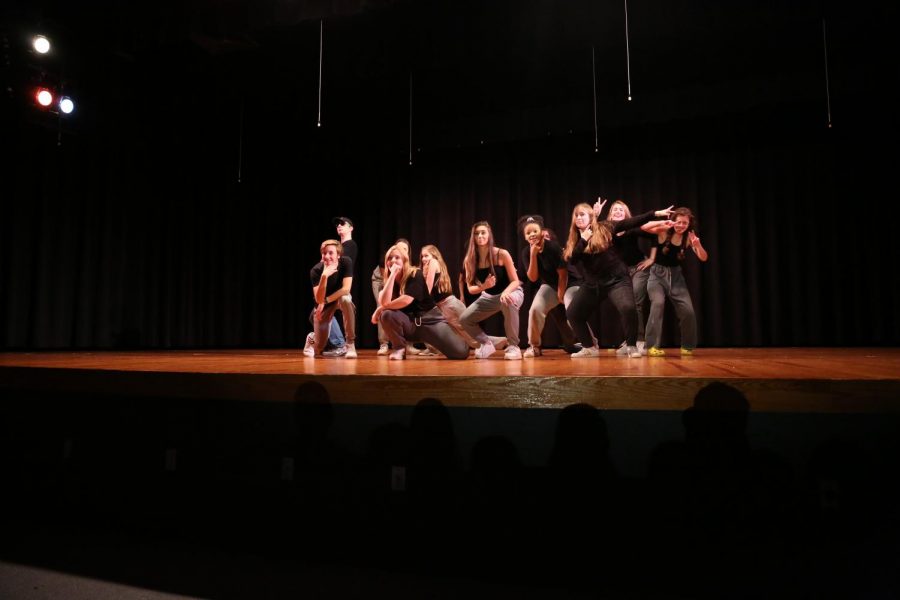 The RCHS Lip Sync is a fundraiser to raise money for Cystic Fibrosis (CF) and Rockbridge Christmas Baskets. This year it was put on by the National Honor Society. It was the first year that NHS was hosted it and they raised just under 2,700 dollars. 
English Teacher Davina Copsy is the head of NHS.
 "We were excited and we thought it was a good opportunity to focus on a more school-wide event," said Copsy. 
Copsy has also learned a few things from hosting the Lip Sync.
 "Since this was our first year, we learned a great deal. We are planning on starting with everything a little earlier this year," said Copsy.
Copsy has also started to make plans for next year. 
"We will also probably try to get more acts/students involved, seek to involve more people from the community, and we are kicking around the idea of having a segment of on the spot competition, where we might have a bank of songs and people would sign up to lip sync cold and maybe do a separate prize for this aspect. Also, we are hoping to do more with getting school classes involved in making items for the raffles." 
Copsy found the most rewarding part for her was to see the students put the Lip Sync together.
 "I always like to see students pull off an event; it is easy to see an event like the Lip Sync or our Halloween Fair from the outside, and think it just sort of happens," said Copsy. "It's great to give students the chance to really put something big together, to do the work, and really see it come together." 
Sophomore Blake Darmante won first place this year in the Lip Sync and placed second place last year. He talked about his experience and why he does the Lip Sync. 
"I have always had a great experience doing the Lip Sync here at RCHS," said Darmante. "There is something so special about getting to make your friends and teachers laugh, that's why I perform." 
Senior Cole Cathcart is President of NHS and worked on putting on the Lip Sync. 
"The most rewarding part was being up on stage, watching the acts bring the crowd to jubilance," said Cathcart. 
Although he is graduating, Cathcart has goals for next year. 
"Since this was out first year running it, we had no real goal. We just wanted to make as much as we could for CF and Christmas Baskets," said Cathcart. "Now that we have one year under our belts, we can set goals for next year."  
Cathcart also discussed about what it takes to set up an event like the Lip Sync. 
"It takes a lot of time and a lot of effort to throw an event like this," said Cathcart. "That being said, when you surround yourself with awesome, helpful people such as, Seniors Kelby Bartley, Emma Funkhouser, Junior Natalie Clark, and Davina Copsy, you can get anything done."