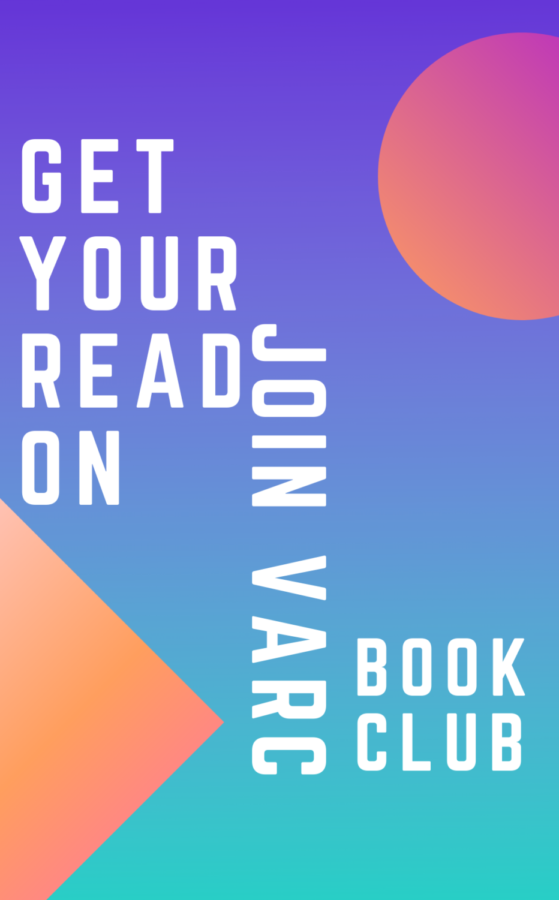 The Virginia Reader's Choice Book Club, is , according to the official VSLA (Virginia State Literacy Association) website, designed to encourage young readers to become better acquainted with contemporary books, to broaden students' awareness of literature as a life-long pleasure, to encourage reading aloud in classrooms as a means of introducing reading for pleasure, and to honor favorite books and their authors.
The program has been around since the early 1980s and is currently open to all students and teachers of RCHS. Any student who reads six of the titles will be eligible to win a ten dollar gift card to Sweet Things Ice Cream. Any student who reads all ten titles will be eligible to win a prize pack valued at fifty dollars. One of the participants in this year's VARC Book Club is Amanda Burks, Media Specialist at the RCHS Media Center.
"We've had some lively discussions on the books and everyone seems to be enjoying it," said Burks.
The VARC Book Club has been holding meetings since October of last year, and will continue to do so until the final meeting, whose date is yet to be determined. Five books have been featured during the book club so far, including "Pitch Dark" by Courtney Alameda, "The Perfect Candidate" by Peter Stone, "Down and Across" by Arvin Ahmadi, "After the Shot Drops" by Randy Ribay, and "A Very Large Expanse of Sea" by Tahereh Mafi. 
The next confirmed meeting will be held on March 26.
"I'm very excited about the March pick, 'Dry' by Neal Shusterman which is a post-apocalyptic survival fantasy set in the near future when California runs out of water," said Burks.
English teacher Ashlee Payne is also involved in the VARC Book Club.
"I've loved the book club so far. The participants are fantastic and we have such great conversations. It is so nice to have something fun connected to, but also outside of, the school. It is something I look forward to each month," said Payne. 
Payne also has some thoughts on the future of the VARC Book Club.
"I hope the program continues. It has allowed me to connect to so many students I don't teach, but who also love reading. I've really enjoyed this program this year," said Payne.
Of course, it is not only teachers participating in the book club. Sophomore Maliyah Hickling has been regularly joining the meetings.
"Book club is tons of fun. All we do is read books and talk about them! My favorite book was definitely A Very Large Expanse of Sea and it let me experience a life I will never get to! I learned you never can truly know what other people's lives are like from an outside perspective," said Hickling.
Any students interested in signing up for the book club can find a sign-up Google Form on the VA Reader's Choice tab on the Library page of RCHS's website.