Catching Up with Merryn Williams
2016 Rockbridge County High School graduate Merryn Williams has certainly made a name for herself in Rockbridge County. From designing t-shirts for RCHS to now owning her own business at 23 and designing the Lexington City Christmas Parade Logo, Williams has honed her style and technique to become well-noticed and well-appreciated in the county. 
Williams has been involved in art her whole life.
"I've been an artist and designer in some capacity my whole life. My dad is a talented drawer, so he and my mom both encouraged me in it since I was holding a crayon," said Williams.
While at RCHS, Williams grew into her love of art. She says Ms. Apgar, her art teacher, is to thank for much of that.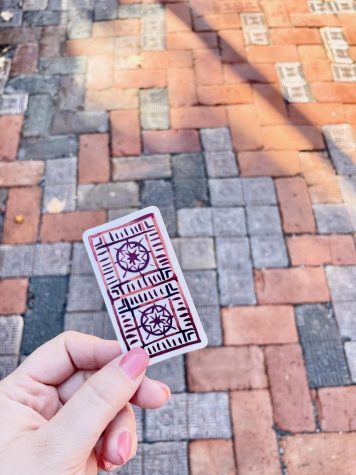 Williams said, "She exposed me to so much art history, so many materials and methods, and probably just about any medium possible. I got to experience it all in her classroom, which was my favorite place in that entire school."
While at RCHS, Williams was actively engaged in the community of the school. Over four years, she designed 14 t-shirts including shirts for Interact (now known as Outreach Club), Proms, Homecomings, and even The Prowler's Talent Shows. 
"Outside of art class, so many clubs and groups gave me the opportunity to design shirts for events, which was an amazing boost of confidence," Williams said, "I was really quiet and not terribly outgoing in high school, so art was my contribution since I didn't really use my voice."
After graduating from RCHS, Williams went onto Virginia Tech originally to pursue a degree in art, however before arriving at Virginia Tech, she realized she would rather pursue a degree in Interior Design.
Williams said, "I took an interest in Interior Design and thought it would play off of many of my interests and strengths, so I switched before orientation."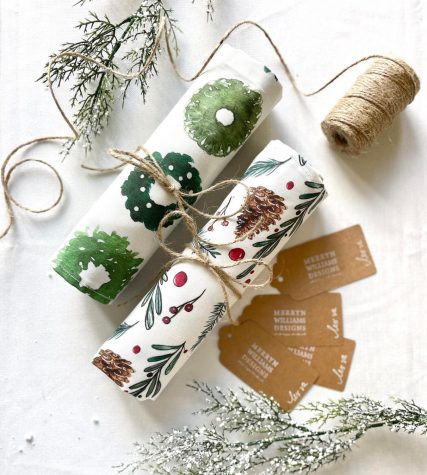 Here, Williams continued to hone her design process and found a love for textiles.
"My textile designing got started after being exposed to amazing fabrics during a material class there, and I learned even more by organizing the samples during downtime at my internship in Martha's Vineyard," said Williams.
Williams' began her business in 2018, however after graduating virtually in 2020, she went "all-in" on her business.
"My growth went crazy when COVID hit," Williams said, "I was sewing, painting, designing new things, and started selling at Bread Days as a vendor, which was huge for networking." 
Williams reports her business growing 800% during COVID, and it has continued to grow even more.
"2021 has been even better," Williams said, "I've started booking more and more large projects. It's so cool to pay your own salary, and watch your business grow, and make all the decisions about where you use your time."
Alongside her textiles, Williams also creates stationary, loving to create wedding stationary the most. 
Williams said, "I love working on weddings, it's such an honor to create the artwork and details that will be a part of a couple's biggest day." 
So far, Williams' largest accomplishment has been creating wedding stationary for a Southern Living blogger.
"I'm a huge Southern Living fan, and so are all the ladies in my family so this is crazy, I was so shocked when she asked me!" Williams said, "As someone who is sentimental, working in the wedding industry is a perfect fit."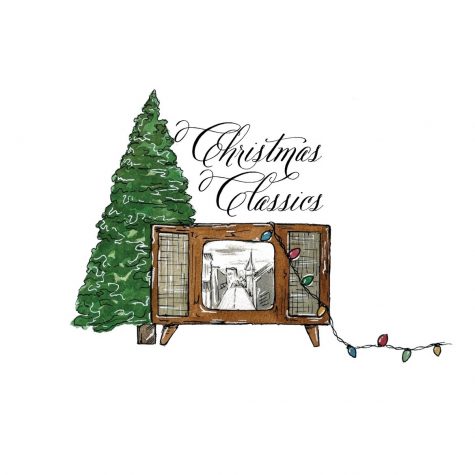 Most recently, Williams has been selected to design the 2021 Lexington City Christmas Parade's logo. This year, the theme is, "Christmas Classics on Parade." Her design includes an old fashioned television with a Christmas tree and holiday lights. The television appears to show a black-and-white picture of main street Lexington, tying into the community theme of the holiday season in Rockbridge County.
Williams said, "the creation of the Christmas Parade Logo has been such an honor, especially since I've grown up going to that sweet little parade."
Williams has also released her Christmas line, including greeting cards, ornaments, and even wrapping paper. Her products are available at Downtown Books and at Merryn Williams Designs The Christmas parade is set to take place on Dec. 3, 2021, from 6:00 p.m. – 8:00 p.m..
For updates, follow Merryn Williams on Instagram @merrynwilliamsdesigns, at her website, merrynwilliamsdesigns.com, or stop by Downtown Books to say 'hi' and check out her products that are not only perfect for the holiday season but also everyday life!
Williams encourages people to follow their ambitions saying, "if you have a desire to start something, whether it's a business, or a podcast, or a club,even a book, do it," Williams continued, "It's planned in your life for a reason, and you never know where it could go, and what it could do for your life."