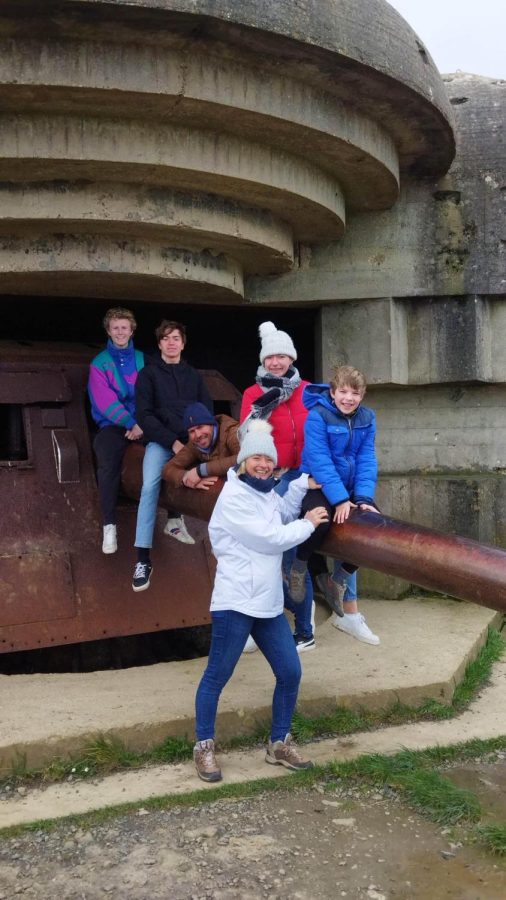 Aidan Roney
This year, RCHS has two students studying abroad, who are both seniors. Aidan Roney and Belle Huntsman have had the opportunity to spend this school year abroad, with Roney studying in France and Huntsman studying in Spain. Though they are not currently attending RCHS, they will be joining this year's graduation with the senior class of 2022.
The first question given to our students abroad asked about their favorite part of studying internationally.
  Roney said, "I love my host family and playing soccer which better immerses me in the culture."
Huntsman added, "My favorite part of studying abroad is learning about the different cultures and seeing the rich history of Spain everyday."
Moving to a completely different country and being taken in by a family can also be challenging. There is the unavoidable language barrier and the dissimilar culture you become  completely immersed in. Both exchange students spoke about these struggles and shined light about their assimilation to the new environment.
Huntsman explained,"Yes and no. It was very difficult at first, but I found that people were very patient and accommodating of me."
Roney had a similar experience and said, "I found that the French values and my own values co-aligned so I found the assimilation quite smooth."
Foreign countries have very different cultures, the exchange students were asked about the biggest culture shock they experienced. 
"One of the biggest culture shocks was honestly the lack of public bathrooms or water fountains, although huge bottles of water only cost about $1.00," said Roney. 
Huntsman said, "One of the biggest cultural shocks I experienced was how physical everyone was with each other. My first day of school I was kissed on the cheeks and hugged more times than I can count."
When asked about one thing they would tell students who are thinking about studying abroad, Huntsman added, "I would tell them to come in with an open mind. Don't have reservations about it. Studying abroad will be difficult and strenuous a lot of the time, however… being able to keep an open mind about the experience has helped me ten fold."
Roney said, "Go for it because it's been a great experience, but I suggest doing it through a program with lots of other students to combat the feeling of disconnection from your friends and family."