Fame Does Not Excuse Rape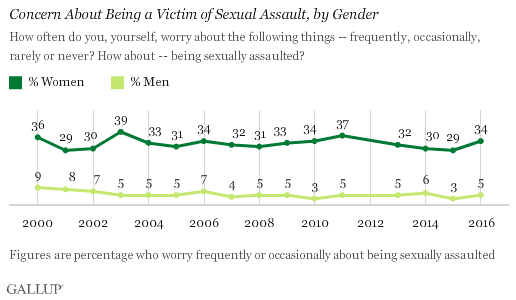 Hang on for a minute...we're trying to find some more stories you might like.
By: McKelvey Collins
The past year concluded with revelations of sexual harassment and assault against some of the most influential men in the country. Since the allegations against well-known Hollywood producer Harvey Weinstein made headlines this October, hundreds of men and women have come out with similar accusations against film moguls and politicians, alike. However, accompanying these accusations, a number of sympathizers claim that the accusations have ruined their careers.
Here is the bottom line: if you sexually assault someone, you deserve to have your career ruined. No exceptions. You made a decision to treat a person like an object, and you have to suffer the consequences of your actions. If you do something that you know will damage your reputation, you should not have done it in the first place. Additionally, society needs to stop promoting the idea that victims can prevent assault by dressing more conservatively or avoiding walking alone at night. It should never be a victim's job to avoid assault. All blame should be upon an assaulter or abuser for their actions.
Sexual assault does not only happen between a male perpetrator and female victim. For example, singer Timothy Heller accused friend Melanie Martinez of rape on Twitter on Dec. 4. In October, actor Anthony Rapp alleged in a Buzzfeed interview that Kevin Spacey made sexual advances on him when he was 14 years old and Spacey was 26. Spacey denied the claims. Another male victim is actor Terry Crews, who filed a lawsuit against talent agent Adam Venit for groping him at an industry party, according to a Dec. 5 online Variety article. These types of stories prove that men are not only predators and that women are not only victims.
Some have raised questions about the validity of the accusations. People want to know why it has taken years, sometimes decades, for victims to speak out. The answer boils down to this: they are afraid to. Society shows a bias in favor of the rich and powerful. People are more willing to trust one man's denial over similar accusations from multiple women, such as the case of Ala. judge Roy Moore, who was accused of molesting multiple teen girls when he was in his 30s.
It is true that some of the accusers may have spoken up in order to get money, and that it is often hard to determine the validity of claims, especially when the accused denies the charges. Some people suspect that the accusers are trying to further their careers and get more publicity by coming out with their claims.
News media outlets such as the Washington Post and New York Times fact-check the stories that accusers share with reporters. In November, a woman made a claim to the Post that Moore had sexually assaulted and impregnated her when she was 15. Reporters found inconsistencies in her story that made them unable to publish it. She appeared to be a member of an undercover sting operation that targets mainstream media companies such as the Post. The Post itself conveyed the story in a November 27 article. News organizations make sure that the claims they print are substantiated, which shows that accusations are not published if the stories are inconsistent or flawed.
Society is changing for the better. More and more victims now feel more comfortable coming forward with their stories. They feel supported by a community of their peers, and are not as scared as they may have been before. The hashtag #metoo, which began trending in October, and is named after the movement created by womens' rights activist, Tarana Burke, is an example of survivors creating a network of support for each other. The purpose was to show how many women had been sexually harassed or assaulted, and it was tagged in over 12 million social media posts in the 24 hours after it was first posted.
Sexual assault is not a new phenomenon. Men like Weinstein, Spacey, and Moore are everywhere, and they will not stop unless victims speak out against them. We as a society need to step it up. We need to believe the men and women who are brave enough to speak out against their abusers, and we need to make sure that all predators get their deserved punishment.