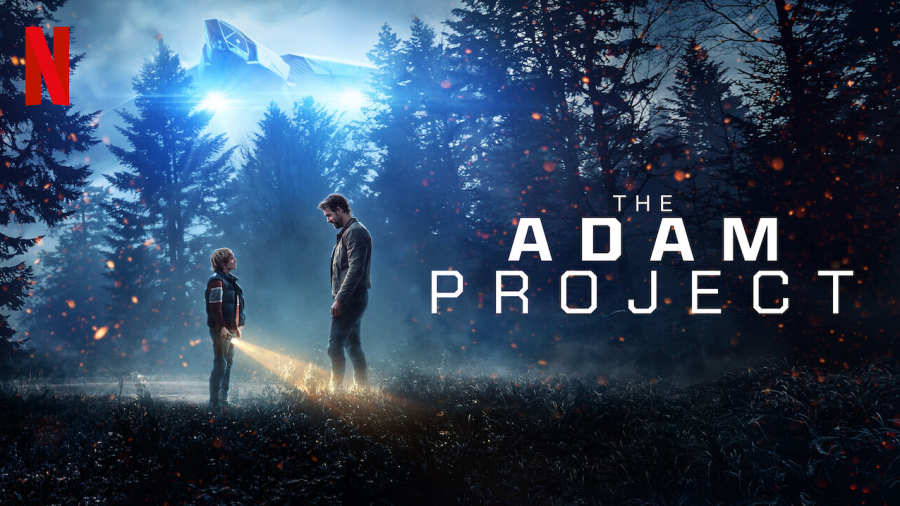 In the mood for a mind-bender, eye-wetter, and gut-wrenchingly funny movie to watch this weekend? "The Adam Project" is sure to fit the bill and bring out all the emotions. Premiered on March 11, 2022 on Netflix, this film casted a legendary line-up of acclaimed actors and actresses that caught the attention of millions of watchers. 
Netflix released the official trailer for the movie a month before the release date, and my thoughts were mixed. Besides seeing some of my favorite actors in the industry, such as Jennifer Garner, Mark Ruffalo, and Ryan Reynolds, I couldn't exactly grasp what the movie would be about. And to be honest, even after seeing the movie my thoughts remain the same. 
The Adam Project is about a 12-year-old boy, Adam Reed, who is living with his mother and is struggling with the sudden death of his father a year before, bullying at school, and getting comfortable in his own skin. 
One night when he is alone at home, a man dressed as a pilot arrives at his house with a bleeding wound. Shocked from the arrival of this unexpected visitor, Adam watches seriously as this man comfortably scurries around the house like he's been there before. Adam finally puts two and two together, and recognizes that he is the futuristic version of himself, from the year 2050. 
This future Adam explains he crashed his plane from the future, where time-travel has been invented, and is trying to save his wife who is stuck in the year 2018. The 2022 and 2050 versions of Adam then embark on a journey to travel back in time to stop the creation of time-travel which a corrupt woman has monopolized and jeopardized the lives of everyone in the future.
My favorite part of the movie was the relationship between the two Adams, played by Ryan Reynolds and Walker Scobell. Because their personalities are identical, they get on each other's nerves and yet work well together despite their annoyance. 
The pair also travel back to 2018 to see their father one last time who is shocked to see them and is shocked that his theory on time-travel worked. There is definitely a bittersweet component that comes with the side characters that all care for these two Adams but have a hard time understanding him.
Along with the humor and tenderness of the movie, there is plenty of sword-fighting, explosions, and guns, to add to the mix of emotions. The graphics are really well done, and the action scenes are well choreographed and very realistic. 
The only criticism I have with this movie is how confusing it is. Time-travel is never easy to understand but the way that the movie did it, it almost hurt my brain. The two Adams in the future travel back in time to try to prevent time travel from being invented altogether, so it is very confusing to try to understand what will happen to those two if they succeed.
So if you are looking for a quick, funny, and endearing movie, "The Adam Project" is sure to live up to its expectations. Just be warned, your brain may hurt just from trying to wrap your head around the crazy world of time-travel.