Students Choose Between Style and Comfort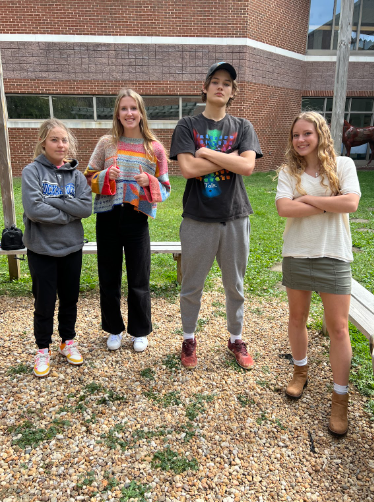 Walking down the halls of Rockbridge County High School, you see all types of attire. There are many students that dress up for school, but close to the same amount of students like to be comfy and cozy in sweatpants. 
There were 113 RCHS students who responded to a poll asking about their clothing preferences. When asked if students would rather wear sweatpants, nice clothes, or a mix of both, 52% of students chose a mix of both. Coming in second was sweatpants with a whopping 39%. Lastly, dressing nice got a measly 11%. 
Being comfy vs. being stylish is a daily battle for some students, but for others, it is simply what they throw on when they wake up. 
Junior Libba Erskine explains how she chooses an outfit. 
"Usually I pick out my outfit the morning of school," said Erskine. "It's just a gut feeling whether to dress cute or wear sweatpants." 
So many kids put on whatever feels the best and then rock and roll, confident as ever for their day at school. Confidence is key, if sweatpants are your jam, then wear them like a queen or king. 
Junior Lee Carter commented on their day to day dress. 
"Wearing sweatpants is obviously more comfortable, but dressing nice makes me feel more put together," said Carter. 
 Students are free to express themselves through the way they dress, as long as it fits into the "very flexible" RCHS dress code. Whether you choose to wear Altar'd State five days a week, or Nike's best sweats, there will always be a place for you in the RCHS halls.