Exciting Predictions for 2023's GRAMMYs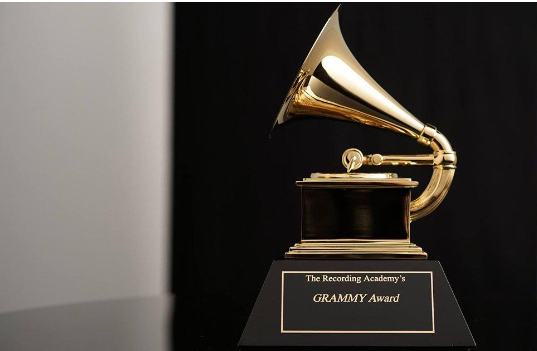 With the new year, new nominations for all the entertainment awards are out. These include the Emmys, GRAMMYs, Oscars, and Golden Globes. When the nominations are out, new predictions come soon after. GRAMMY nominees are out. Here are my theories.
For our Record of the Year I think it should be "Bad Habit" by Steve Lacy. This song has invaded TikTok and has been everywhere. I'm not complaining, because it is a great song. This celebration of missed opportunities definitely deserves the Record of the Year.
The Album of the Year is "Harry's House" by Harry Styles, and the Song of the Year is "As It Was". In my opinion, this solo career is the only good thing to come from One Direction.  Styles deserves both of these honors. Gaining even more fangirls, his third album is full of great songs.  Styles has launched a successful solo career and continues to be a pop icon. 
There's always new talent popping up, and there's an award for that. A great new band is Wet Leg, and they deserve Best New Artist. The duo debuting from the Isle of Wight came out with a successful single. Then came the album of the same name, "Wet Leg". Two pieces of proof that they are the Best New Artist. 
For our Best Pop Vocal Album, my pick is Lizzo's "Special". This pop star for the 21st century is certainly special. From everybody's favorite dance floor magnet, "About Damn Time", you can tell it's worthy. She's up against Adele, which makes this a tough battle.
On to a tougher category, Rock. This is stacked with talent: controversial The Black Keys, double-take-provoking Elvis Costello and the Impostors, British punk rockers IDLES, rapper-turned-rocker Machine Gun Kelly, popular favorite Ozzy Osburne, and the underdog Spoon. This is a tough choice. I would go with Spoon's "Lucifer on the Sofa". I've always loved them because the songs are catchy, but not obnoxious. I've been hearing them all my life, but they never are really recognized.  Their newest album deserves this honor.
We're done with the tough choices; on to the easy. Best Alternative Album should go to Big Thief's "Dragon New Warm Mountain I Believe You". You couldn't get better– or more Big Thief–  than this ambitious double album. This is just pure indie-folk goodness. From the sunshine of the first single "Simulation Swarm", it's just been stunning. Adrianne Lenker has struck gold again.
With the R&B category, I say Mary J. Blige will walk away with Best R&B album. She's been called the 'Queen of R&B,' which she definitely deserves. Her album "Good Morning Gorgeous" has been well received. I also particularly enjoyed her Super Bowl Performance. 
For Best Country Album, it comes down to Miranda Lambert's "Palomino" or Willie Nelson. Personally, I prefer Miranda Lambert. It's probably going to Willie Nelson, though. He's old and has had a long successful career. Nelson also had 53 GRAMMY nominations and 10 awards. 
To close out these predictions, let's discuss a more controversial genre: Rap. When you look at the nominations, there's many names that stand out. One pops out the most: Kendrick Lamar. This titan of Hip-Hop has won 14 GRAMMYs, and been nominated 39 times. With a name that big, it's obvious who will win.
There's plenty of other categories, and various other awards. These are just a few that will be prominently displayed and debated. Between the new talent, and golden oldies, the GRAMMYs are going to be intense. One thing's for sure: we'll get some great music (and some great outfits).