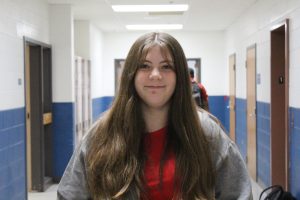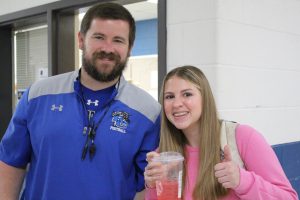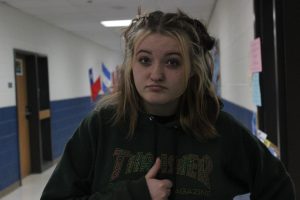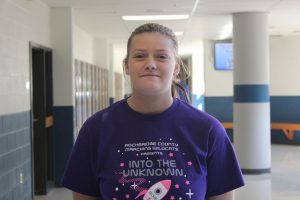 Hocus Pocus came out in 1993 by Walt Disney pictures. Hocus Pocus is about the villainous comedic trio of witches "Winifred, Sarah, and Mary" they were executed for practicing witchcraft in Salem, Massachusetts. They were brought back to life after a virgin lights a black flame on a Halloween night. Junior London Garrett says Hocus Pocus is her favorite Halloween movie. "I like the cat. Binx," said Garrett
Halloween Town came out on October 17, 1998 on Disney Channel. Halloween town is about a girl on her 13th Halloween learns she's a witch. She discovers a secret portal, and is transported to Halloween town. a magical place where ghosts and ghouls, witches and werewolves live apart from the human world. But she soon finds herself battling wicked warlocks, evil curses, and endless surprises. Sophomore Zoe Wortham favorite Halloween movie is Halloween Town  "it's a good movie, has a great ending" Said Wortham. 
Scream came out on December 20, 1996 A year after the murder of her mother, a teenage girl is terrorized by a masked killer who targets her and her friends, by using scary movies as part of a deadly game. Freshman Kyleigh Frazier favorite movie is scream "I love scream because it's the first horror movie I watched" said Frazier. 
Addams Family came out on November 22 of 1991, on paramount +. Addams family is about a man claiming to be Fester. The missing brother of Gomez Addam. Arriving at the Addams' home, the family is thrilled. Morticia begins to suspect the man is a fraud. Since he cannot recall details of Fester's life. With the help of lawyer Tully Alford, Fester manages to get the Addams clan evicted from their home. Gomez realizes the two men are conspiring to swindle the Addams fortune and that he must challenge Fester. Freshman Vaelyn Drake's favorite Halloween movie happens to be the addams family. "it's a family tradition to watch it every Halloween together" said Drake.