Diversity Initiative in Rockbridge County High School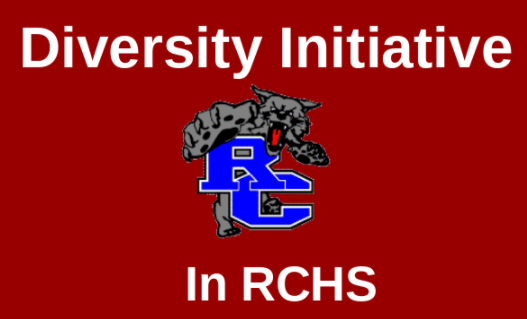 In Jan. 2022, Mike Donahue came to RCHS in hopes of uplifting the spirits of each RCHS Wildcat. During his time here, he helped institute the diversity initiative. This idea centers around a diverse group of students, aimed at helping the student body be more accepting of each other and develop a respect for themselves.  
Sophomore Libba Erskine has expressed her thoughts on the initiative. 
"I, for one, have never heard of this initiative. I think for an issue to be successful you really have to include the school," said Erksine. "In order to fix the issue you have to talk to the people who are the issue. I think that this initiative may not be successful if they continue to exclude everyone in their decisions and thought processes." 
With these valid concerns in mind from the student body, this group of students has tried to step outside of the box and create ideas that will reach everyone. 
Senior Scottie Martin touched on how this group plans to move forward. 
"We are planning on getting more diverse speakers. We are also planning on getting the school body engaged because we feel like that is a problem," said Martin. 
Sophomore Steven Nyguen had some thoughts on the topic.
"We need to involve change. I'm tired of having the same conversations over and over again. We know that we have issues but I'm tired of not having ways to solve them. It takes one person to inflict change," said Nyguen. "I'm willing to try anything at this point because I'm tired of sitting around waiting for something to happen. We should have those hard conversations, instead of sugar coating things," said Nyguen. 
While the Wildcats are thankful for Donahue's contribution to their school, they are also anxious and looking forward to seeing change throughout the school. Hopefully, the team will not delay and deliver results quickly and efficiently.