Interact Volunteers at the Lavender Farm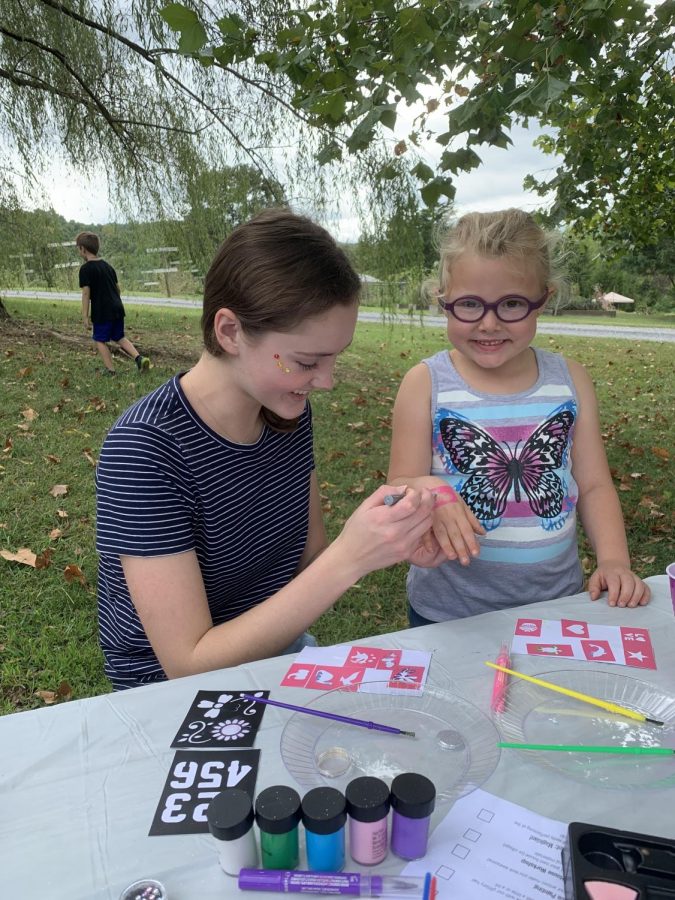 For this school year, the new Interact presidents, Seniors Adam Saacke and Margaret Branner, have a lot of plans for new events and volunteer opportunities.
"The new school year allows interact to grow and prosper in diverse and numerous ways. This year we're working on engaging those all around the school, and in turn creating a larger relationship with the community," said Branner. "Overall, the new school year provides a space of new opportunities and excitement for upcoming service and volunteering."
One of the new volunteer events that Interact participated in this Fall is the Fairy Festival at the Tantivy Lavender Farms. The festival is primarily for children, and it is supposed to function as a fun event for the children.
"Sophomore Parizad Irani informed us about the opportunity to volunteer at the lavender farm," said Branner. "We both thought it would be a great idea."
Members of Interact, such as Senior Will McClung, quickly signed up for this new volunteer opportunity. 
"I built a lot of fairy houses when I was younger," said McClung. "This was a great experience for me to relive my childhood."
Volunteer opportunities like this one allow students to take part in new experiences around the community.
"This event is different because it allows students to get involved in a community activity while having fun in nature," said Saacke. 
Similar events have been held at Boxerwood Nature Center in the past. However, this event has never been held at the Lavender Farm. The event took place on Sept. 14, from 1:00 p.m. to 4:00 p.m. 
"We mainly painted on children's faces and helped out with the activities at the festival, it was a great experience," said McClung.
This year has a lot of new volunteer opportunities for Interact members, and the club will be volunteering at the Fairy Festival again.
"The Interact club will be taking advantage of this great opportunity and will look forward to helping with similar events in the future," said Saacke.