RCHS Celebrates Hispanic Heritage Month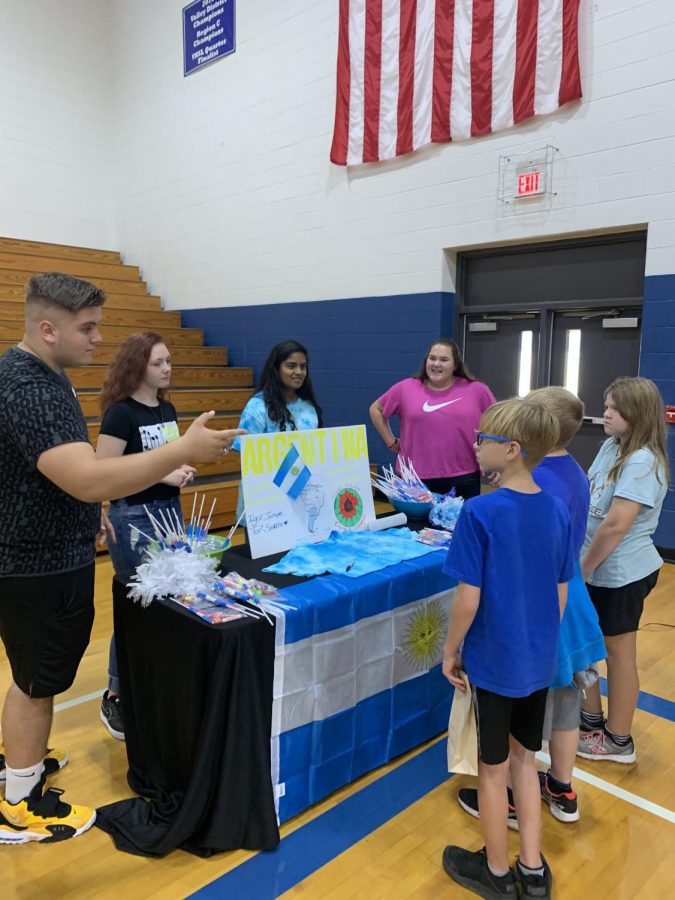 Hispanic Heritage month is being celebrated at RCHS. This celebration honors Hispanic heritage that is present in the United States, as well as all over the world. The dates of Hispanic Heritage Month fall between Sept. 15 and Oct. 15, which is around the same time of Spanish liberation from Spain years ago. 
Spanish teacher Pamela St. Clair has made efforts to decorate the hallways, create murals honoring famous hispanic people with her students, and hold a trivia contest on hispanic statistics for the entire school. 
"The goal is to celebrate anyone that is a part of this amazing culture and honor the hispanic heritage that exists in our own country," said St. Clair. 
Other teachers have also participated in this honoring. Spanish teacher Jamie Vest had her Spanish 1 students present 20 out of the 21 Spanish speaking countries for all Rockbridge County fifth graders. 
"My hope was that my students would feel comfortable teaching other students about their own curriculum," said Vest. 
The 'Cats taught the fifth graders about the culture, food, music, and sports of these spanish speaking countries. 
"It went really well because the fifth graders really enjoyed the presentations," said Vest. "The highschoolers also enjoyed doing something outside of the classroom."
Junior Spanish 1 student Igor Lakicevic participated in Hispanic Heritage month by presenting Argentina to the fifth graders.
"This was a really good experience because the kids were all ready and willing to learn about these countries," said Lakicevic. 
St. Clair has many aspirations and aims for RCHS during this Hispanic Heritage month. 
"What I really want to see happen is that people enjoy diversity, instead of fearing it," said St. Clair. "People of all kinds of backgrounds will be in this country because we are just a melting pot of a bunch of different people, and those with hispanic heritage are a very significant part of our country."