SIRPHA Stays Healthy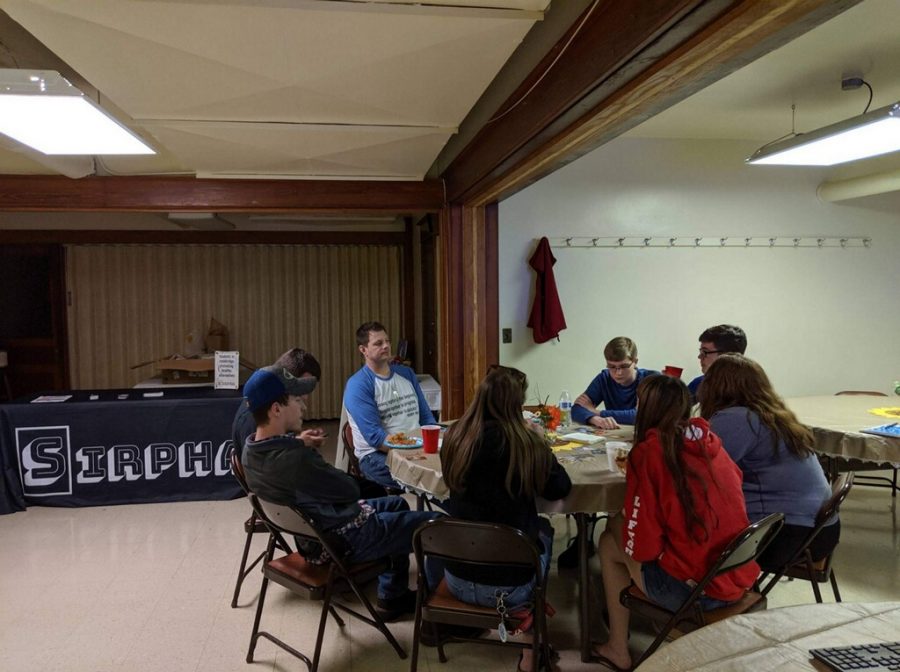 SIRPHA is a club dedicated to promoting healthier lifestyles for students. The club is run by guidance counselor Rhonda Pedigo. 
"SIRPHA stands for Students in Rockbridge Promoting Healthy Alternatives, and works in collaboration as a part of the Rockbridge Area Prevention," said Pedigo.
The main goal is to encourage teens to stay away from drugs and alcohol.
"One thing SIRPHA does is go around to grocery stores and convenience stores around Rockbridge County and put stickers on alcohol to remind people that it is illegal to sell alcohol to people under the age of 21," said Pedigo.
Sirpha also promotes leadership skills and being active in the community. The Youth Alcohol and Drug Abuse Prevention Project (YADAPP) provides SIRPHA members the opportunity to practice these qualities.
"Students have the opportunity to go to YADAPP, a convention for high school students interested in drug and alcohol prevention," said Pedigo. "The students learn leadership skills and how to plan community surveys to learn the needs of the community,".
Last year SIRPHA sent four students to the YADAPP convention. 
Sophomore Brooke Gardner is an officer in SIRPHA
"Our main goal is to spread awareness of the growing tobacco, alcohol, and other illegal substances within the community, especially RCHS," said Gardner.
Gardner is an active member of SIRPHA, and took part in a club activity recently.
"Recently I helped out at the Meet the Partners event at Maury River Middle School and I played games with the middle schoolers and also talked to them a bit about our main organization, which is the Rockbridge Area Prevention Coalition," said Gardner. 
"SIRPHA will stay focused on keeping kids healthy and out of trouble," said Gardner.