NHS Helps Rockbridge Christmas Baskets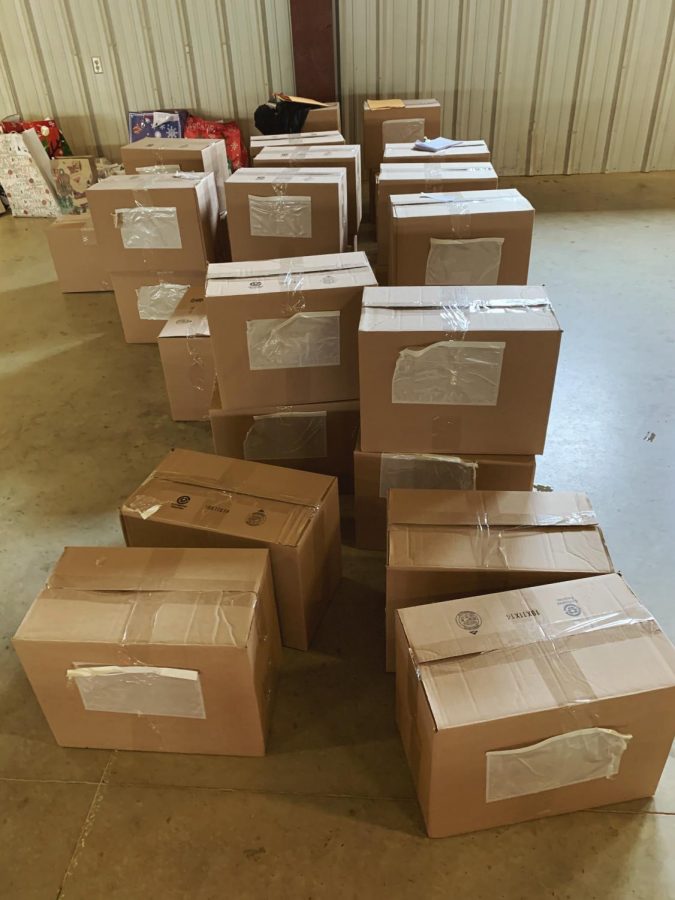 Every year, NHS volunteers and helps to organize the Rockbridge Christmas Baskets. The Rockbridge Christmas Baskets program has helped families in need experience a more special Christmas since 1948. The organization provides gifts to families who are less fortunate in Rockbridge County, including the cities of Lexington and Buena Vista. 
The members of NHS spent Friday Dec. 13 to set up the lines and supplies. They gathered volunteers to help pack boxes and deliver them on Dec. 14, the main packing day. Senior and NHS president Cole Cathcart explained how the members of NHS help the organization each year. 
"We purchase gifts and, as a group, pack them into boxes on Friday to get them ready for the main shipping day on Saturday," said Cathcart.
The program served over 3,000 community members last year. Senior and NHS member Abby Funkhouser described the intention of the Christmas Baskets program. 
"The goal is to help make Christmas extra special for families who otherwise might not have the means to," said Funkhouser. 
NHS members also helped pack gifts on Thursday Dec. 12. Teacher and NHS sponsor Davina Copsy explained how families are chosen for Christmas Baskets and what goes into the boxes. 
"Either people apply or can be recommended. For example, our guidance counselors will let them know of families in need," said Copsy. "Families will get a couple of big boxes of food and, depending on how many kids they have, they will get gifts for each of them." 
NHS has been purchasing gifts for teens for the last few years. This year, NHS bought 20 dollar gifts for 95 boys and girls that are 15 years old. To fundraise for the gifts, NHS hosted the Halloween Fair and, this year, the Lip Sync Competition. Copsy expressed how the fundraisers for NHS went.
"It's great to give students the chance to really put something big together," said Copsy.