'Cats Ski through the Year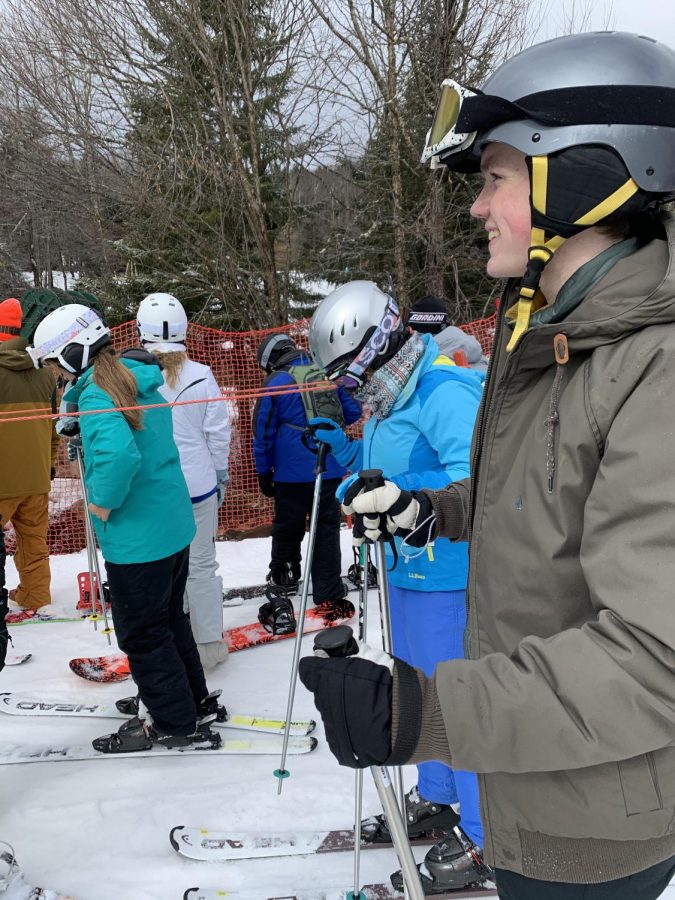 This year, the 'Cats Ski Club is being headed by Junior Grace Frascati. Last year, the annual ski trip was unable to take place. However, this year, plans are in full swing for the trip, which will take place Jan. 24-26.
The club has roughly 15 students attending, along with several parent chaperones. For the majority of students, such as Senior Cole Cathcart, this will be their first time attending the ski trip. Some of these students were inspired to sign up for the trip by their close friends.
"I've been skiing ever since I was a kid," said Cathcart. "It's such a pleasure to share the joy of skiing with new friends and shred the gnar with the incredible Terra Famuliner."
In addition, students such as Frascati have already gone on the ski trip, and are coming back for their second or third trip. Frascati has also taken on the role of president of the Ski Club, meaning she is the coordinator for this year's trip.
"The ski trip is a really fun experience for our club because we don't get many opportunities to go on big trips together," said Frascati. "It is really great to go as a group because Snowshoe provides us with a group discount on passes."
The 'Cats Ski Club will be spending three days skiing and being with peers at Snowshoe Mountain Ski Resort in West Va. This resort is roughly two hours away from Rockbridge, making it a longer trip for the 'Cats. Graduate Kate Hentz was an active ski club member and went on the trip a total of three times.
"The 2 hour drive is not bad at all considering how much fun we all have on the ski trip," said Hentz. "The trip was always a highlight of my school year, and it is great to know that it is back on track for this year."