Economics Socks Stocks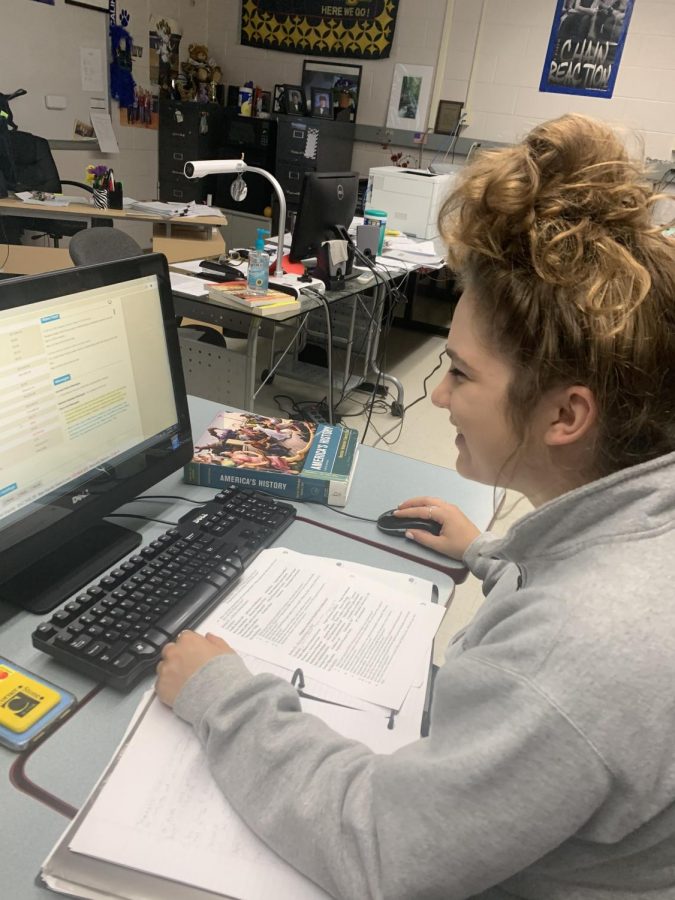 By: Sophia Carlucci
The Stock Market Game in Donna Wallace's Economics classes is a  game that gives students a hands on opportunity to practice buying and selling stocks.
"You can talk all day long about the benefits of buying stocks and bonds, but when students get to see what happens in the stock market it is a lot more useful," said Wallace.
Students are given $100,000 to spend on stocks, bonds, or mutual funds. In teams of two they decide what they want to purchase and develop a portfolio.
"Students compete regionally and state-wide against other schools," said Wallace. "The team that gets the greatest return wins." 
Seniors Isaac Connor and Henry Haywood are working alongside each other. Connor is focusing on which stocks are good for investing. 
"I think that investing in stocks when you are older is a good idea," said Connor. "I want to make money and be the best in the region because it is very fun making money even when it is not real."
Juniors Addie Suter and Maelyn Eversole are partners and are trying to invest as much as possible. 
"This game has been fun and beneficial because it allows for us to experience how real life stock works and the risks involved," said Suter.
The stock market game is specifically targetted towards helping students understand the importance behind investing for retirement. 
"The game has been really fun," said Wallace. "I would rather them do this then anything else because this is as close to real life as it gets."