Young Life Takes Action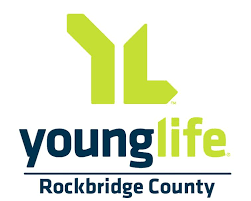 The Rockbridge County Young Life Program is working to stay active during quarantine. They offer several activities for all high schoolers to participate in. Young Life has been making efforts to keep people having fun during quarantine.
"This new normal is weird for everyone," said Stuttard. "But Young Life at RCHS is still happening." 
Young Life offers activities such as Trivia Night, Scavenger Hunts, Podcasts, and Zoompaigners. 
"Every other week, we have a large group zoom activity, like Trivia Night," said Stuttard. "Also, each Wednesday a podcast is released on Spotify with a segment from each leader and a club talk at the end."
Young Life is providing activities to keep students engaged over the quarantine
"Just because social distancing is a thing right now, complete isolation should not have to be anyone's story," said Stuttard.
Junior Luke Mayr is a frequent attendee and enthusiast of Young Life's events. 
"I get to see all of my friends, and we get to talk and have fun conversations," said Mayr.
Young Life is not an exclusive club, and everyone is invited to join the activities they provide.
"Come join the action," said Stuttard. "You are invited and we would love to have you"