DisDance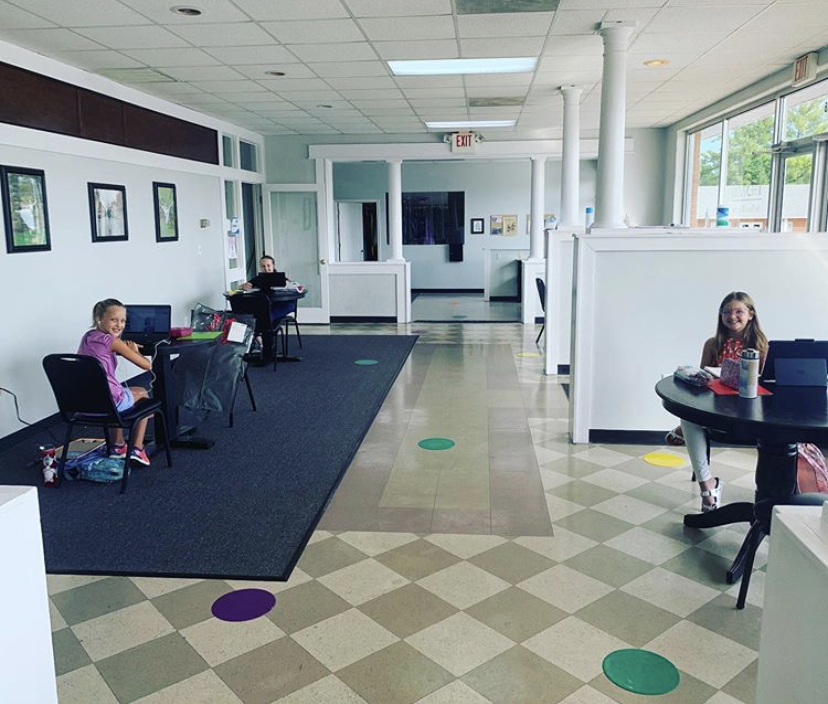 DisDance is a program created by the Rockbridge Ballet to help the children in the community with online classes. It's a place where students do their school work and are provided with assistance and a chance to see their friends. Evelyn Branscome is a dance teacher and leader of this program. 
"I assist students with their schedules, school work, and any technical difficulties they might encounter," said Branscome. 
Children can attend DisDance one to three times per week, and this can be any week day they need. Along with school aid, the students are also provided with a space to stay active and see their friends physically rather than over a screen monitor. 
What the students do at DisDance depends on the school they attend. Lexington City Schools students have meetings throughout the day. Between each meeting, they can do assigned class-work, or they can dance and play. Kids from the County district have asynchronous learning, so they tend to finish earlier giving them more time for the activities DisDance offers.
While students are encouraged to have fun and be active, Ms. Branscome tries to keep a tight schedule. 
"Throughout the day, I try to keep a set time for a few things to keep them on a schedule," said Branscome. They have a snack break from 10:30 a.m. to 11:00 a.m., where they get to eat snacks and do fun activities. After their snack break, they return to school. They then have lunch from 12:00 p.m. to 1:00 p.m.. This gives the students plenty of time to hangout with friends and dance before any afternoon classes or meetings.
Anyone and any age is welcome to participate in DisDance, and one does not need to attend dance classes at The Studio to come to DisDance. 
For payment, it is either once a week at $40 a week, twice a week at $75 a week, or three times a week at $105. These payments can either be paid in full for the whole nine week session or broken up into payment plans. 
DisDance is currently only planning on remaining open until Nov. 6, due to most of its participants returning to school. 
"This program was a lot of fun to do. I really enjoyed working with the kids and helping out as much as I can during this difficult time," said Branscome. "I'm sad that it's ending so abruptly, but I'm happy that the kids are getting to return to school and some form of normalcy. As much as I hope, for the sake of everyone else, that this program will not be needed again, I would be more than willing to reopen DisDance if needed."