Wildcats at Work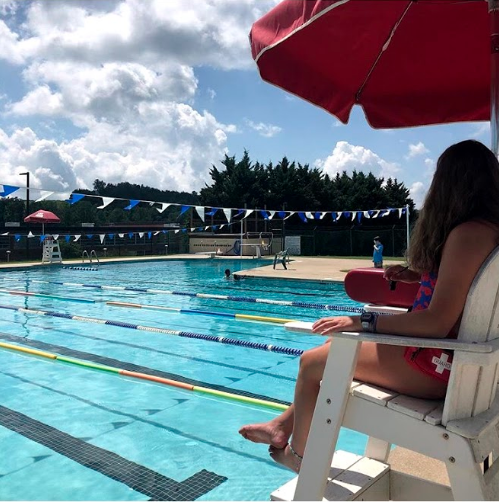 With a little extra time on their hands during virtual school, RCHS students have been taking up jobs as an outlet for their time. With these jobs, Wildcats are learning life skills while they make some extra cash.
Lily Youngman and Saara Basu
Sophomores Lily Youngman and Saara Basu are filling up their piggy-banks and satisfying their sweet toothes through their jobs at Cocoa Mill in downtown Lexington, Va. To keep the balance between work, school, and fun, the pair work together every Saturday at the chocolate shop. Daily tasks include selling chocolate to customers, boxing up the products, packaging orders, and opening and closing the shop. 
"My favorite part is packaging orders of assorted chocolates because we can choose what goes in the boxes," said Youngman. "Sometimes we tie ribbons and make them look nice." 
Saara Basu is enjoying the opportunities this job has given her to help others in the community.
"My favorite part is helping customers, especially if we can help them with specific things they want," said Basu. "It's nice knowing we can help them get exactly what they wanted." 
Will Murdock
Junior Will Murdock is tapping into his inner chef with his job as a sous-chef at Heliotrope Brewery. Murdock started as a dishwasher for the new pizzeria and brewery on Main Street in Lexington,Va. However, when the crew saw his passion for cooking, they let him help out, which led to a job on the cooking line. Murdock is now busy behind the counter stretching doughs, decorating pizzas, and making salads.
"My favorite part would be that I get to do one of my hobbies while also working," said Murdock. "My coworkers and I sometimes get to experiment with possible pizzas to put on the menu which lets our creativity take its path and is super fun."
Parizad Irani
Junior Parizad Irani is filling her pockets with the cash she is making as a substitute teacher at Woods Creek Montessori Preschool. What started as a volunteer opportunity in middle school is now a paying job for Irani whenever a teacher is unable to come in and teach.
"My favorite part of working at the preschool is definitely working with the kids and seeing them grow throughout the year. 
Susanne Mayock-Bradley
Junior Susanne Mayock-Bradley is doing double-time at the Lexington Municipal Pool with her involvement on the school swim team and now with her paying job as a lifeguard. It started as a regular lifeguarding job in the outdoor pool during the summer but has now transitioned into the indoor pool during the winter. Mayock-Bradley checks people into the pool, watches the swimmers, and cleans the equipment. The environment is very familiar because she has been swimming there her whole life and her boss is also her coach on the swim team.
"My favorite part of the job is getting to be around the pool and earning consistent money," said Mayock-Bradley.