RCHS Legends Continue to Thrive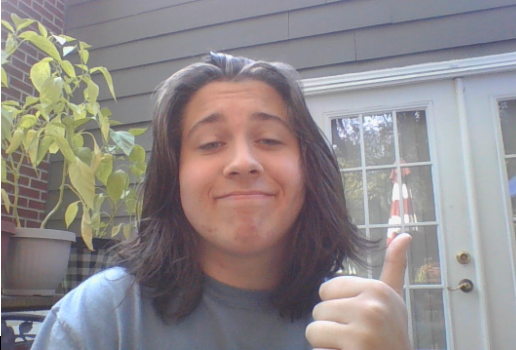 Rockbridge County High School has been a home base for multiple successful individuals. As high schoolers, most of the time we fail to recognize that high school serves more of a purpose than just a temporary holding area for our ventures. High school molds us and allows us to explore opportunities for our futures. Of course we still can't help but wonder, where do our RCHS legends go after graduation? What activity monopolizes their time? How much of an impact did RCHS truly have on these individuals' successes? 
Dylan Hostetter graduated from RCHS in 2021. He was always a favorite amongst his teachers and peers and can be noted for his devotion to journalism, constant humor, and uplifting spirit. This RCHS legend has continued writing following his graduation and now works for the local News Gazette newspaper. Hostetter still remains close with RCHS and attends most varsity football games to later write articles for the News Gazette. He aspires to go into filmography and pursue a career in film-making as a director and screenwriter. 
"I feel like RCHS prepared me for college fairly well. I learned a lot of important skills that I use day to day. One of my biggest goals is to become a director, or at least work in film in some way. It's a medium that I have fallen completely in love with," said Hostetter. 
When asked what advice he would give current RCHS students, Hostetter replied with, "Stop taking everything so seriously. I mean, do your work, pay attention in class, and still care about your grades, but stop worrying about the small things. It makes life a whole lot easier when you realize everything you are going through right now will seem so insignificant in the future."
Hostetter was asked what he misses most about RCHS and what he would change about his time spent at the high school. "I miss seeing friends, and just people in general, every day. It's something you don't really think about at the time, at least how much it will affect you. I also miss some teachers that I really had a fun time with. Daily structure is also a big thing that's missing from my life right now. Having no real schedule has its perks, but structure really is important. I honestly don't think there is much I'd change. I was very conscious at the time of what I was doing and how I was choosing to spend my time, and I think I spent it the right way," said Hostetter. 
Grace Wanovich also graduated from RCHS in 2021. Wanovich served as class president for three years and served as executive president for her senior year. Wanovich contributed many ideas which helped shape the Wildcat atmosphere. However, she is most credible for her warm smile as well as her undying and contagious school spirit. She is currently attending the University of Tennessee and would like to double major in Special Education and Deaf Studies. 
"Rockbridge County prepared me for college through all of the opportunities I was given and took advantage of. During my time at Rockbridge I was able to meet so many new people almost every single day, there wasn't a day when I wasn't trying to put myself out there and make new connections or interact with different people. Being at such a large college, Rockbridge prepared me to put myself out there, especially going somewhere that I knew absolutely no one. My goals for the future are to double major in Special Education and Deaf Studies Major. In five years I will hopefully graduate with my masters in Special Education and work inside a school specifically designed for deaf or hard of hearing students," said Wanovich. 
Wanovich was asked what advice she might give to the current students at RCHS. 
"The best advice that I can give RCHS students is to always put yourself out there. During my time at Rockbridge County, I was able to grow and to take on many different roles and positions because even if I failed, it was a growing opportunity. One of my favorite quotes is, "There is freedom waiting for you, On the breezes of the sky, And you ask "What if I fall?" Oh but my darling, What if you fly?"written by Erin Hanson. This quote is what encouraged me every day, through my career in dancing and Student Government and National Honor Society, I was always willing to risk falling because there was also a chance that I could fly. I give this advice because living in such a small county you realize how many people are watching you and know who you are," said Wanovich.  
Wanovich goes on to explain why she thinks many students shy away from the call to greater opportunities.
"I think a lot of people back away or shy away from opportunities in fear of failure. Something that I wish I could go back and do is to enjoy every single moment that I had in Rockbridge. Starting my freshman year all I did was work towards graduation, and I really let my time slip right by me. I wish I could go back and enjoy it more and appreciate the stressful moments, the happy moments, the funny moments a little bit more. The small moments are the ones that I miss the most," said Wanovich. 
While these graduates are greatly missed, we are thrilled to see what they will achieve in the future and are thankful and humbled to walk in the footsteps of such admirable figures. Further, we are grateful for all of the opportunities that Rockbridge County High School has provided their students with.