Sydney Boucher Stars in "The Wizard of Oz"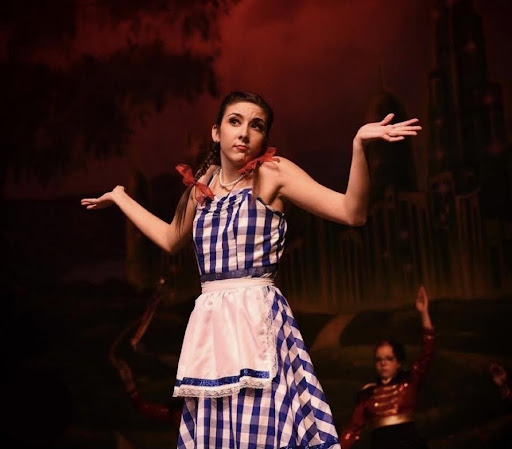 Rockbridge Ballet put on "The Wizard of Oz" during the first weekend of December. In their first live production since the beginning of the pandemic, the ballet had two shows that took place on Saturday with another two that took place on Sunday. They focused on types of dances like tap, point, and acrobatics. The production had two different casts with Sydney Boucher playing Dorothy during two of the shows. 
Boucher earned this role in August right before the start of choreography.
"To prepare we have been in rehearsals since August practicing, so that is one thing that definitely prepared us all," said Boucher.
Since then, she has done ample work preparing for the role the last few months. 
"A hard part was the physical part of it because after 4 hours of practicing every night at the studio on pointe it made my feet and just me super tired," said Boucher.
  She spent most of the show dancing on pointe. During the show she did many turns and different ballet moves with varying difficulty. She was able to execute all of this effortlessly.
Boucher seemed to never have trouble remembering what came next.
  "The most difficult part was definitely trying to keep up with all the choreography we were learning because it was an hour-long show," said Boucher.
Boucher did a wonderful job taking her own spin as the character of Dorothy. She truly embraced the character and made her come to life on stage. 
"The most rewarding part was being on stage finally after so long," said Boucher.
The community is excited to see what Rockbridge Ballet has in store for next year.