A Celebration Of Life: Honoring Coach Stuart Rogers
On Jan. 11, 2022, Maury River Middle School and Rockbridge County High School experienced a loss of a beloved faculty member and coach due to complications from a prolonged illness. Stuart Rogers, more commonly known as "Stu" or "Coach", was a faculty member and a sport's coach for the Rockbridge County Schools System. Mr. Rogers was known for his bright personality, unique coaching style, and the ability to bring a smile to everyone's face that was around him.
Born on May 12, 1962, Rogers grew up in Miami, Florida and was active in football and baseball. Rogers attended Georgia Tech University, and was an athlete on the school's baseball and football teams. Rogers later went on to be drafted by the Texas Rangers baseball team as a pitcher.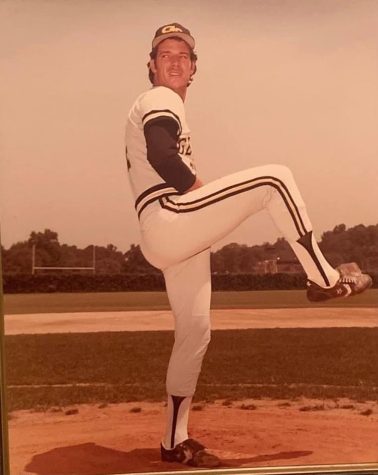 After professionally playing baseball, Rogers continued on by coaching at the University of Miami under Jimmy Johnson. Rogers then became the Offensive Coordinator at New Mexico State University and Bethune-Cookman University. Finally, before moving to Rockbridge, Rogers won two state titles as the Head Football Coach at his alma mater at Miami Southridge High School. 
After moving to Rockbridge County, Rogers began his teaching career at Maury River Middle School in the 18'-19' school year as a seventh grade math teacher. Along with teaching, Rogers served as a coach for baseball and football for four years at RCHS. Rogers had coached hundreds of Wildcat athletes during his time as a coach for our school system. 
Since Roger's passing, hundreds of former athletes, friends, and co-workers have reached out to pay tribute to him. RCHS football and baseball coach Travis Roadcap shares his thoughts on Coach Rogers. 
"We've had hundreds of former student athletes under Coach Rogers reach out and message and pay tribute to him since his death from all over the country. He had a lasting impact on all of his former players and students." Says Roadcap. 
Roadcap continued by saying, "[Some of my] favorite memories include winning a district title in football here at RCHS, the numerous bus rides and stories we had during baseball season, and just seeing his unique coaching style that was very effective in reaching athletes. His legacy and tradition will be carried on forever here." Says Roadcap. 
Becky Bennett, a supervisor of instructional technology at Maury River Middle School who worked alongside Mr. Rogers, shares fond memories of her time with him. 
"Stu and I worked side by side for several years and he always made me smile.  Stu was always concerned about doing what was best for the students and expanding his learning of technology. His frustrations were always overcome by his passion to keep kids engaged." Says Bennett.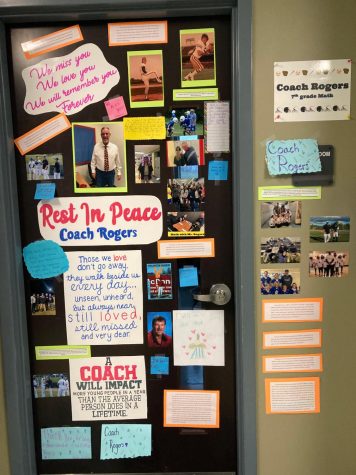 Bennett continued by saying, "If I was having a bad day, he was the one who checked on me. His coaching style of teaching may have been loud and direct, but the students always knew that he had their back.  He truly touched many lives." Says Bennett.
Price Lunsford, who is in the eighth grade at MRMS and played on the JV football team, shares his thoughts after being taught and coached by Mr. Rogers. "He definitely inspired me to be a better person, student, and a player on the field. He was always the funniest guy in the room no matter the situation." Says Lunsford.
If you are a parent of a student or athlete that has been affected by the loss of Mr. Rogers, it is important to monitor your child on how they are dealing with this loss. There are many counselors who are available in our schools who are ready to work with students to help deal with this grief. Along with counselors that are available, a Celebration of Life memorial is currently being planned and will be held for Mr. Rogers in Rockbridge County at a later date.