Number Zero Rules the Basketball Court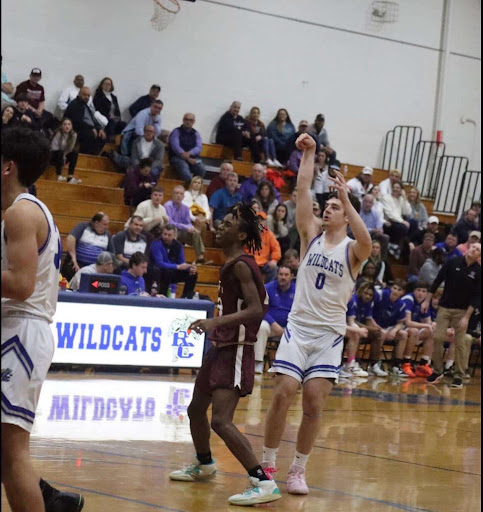 Senior shooting guard Brandon Mays was a key player on the Boys Varsity Basketball team this past season. Leaving the season with an 11-11 record, the 'Cats made a six-game improvement from the year before. 
Seeing consistent playing time on the court increased confidence in Mays, and so he stepped into the leadership role that the team needed. 
Athletic Director and Assistant Coach Adam Haynes thinks highly of Mays.
"Brandon was a very huge part of our successes this year," said Haynes. "Not only is he a great teammate, but he averaged 16 points a game in district play."
As one of the five starters, Mays was a force to be reckoned with from the three-point line.
"After graduation, I think I want to go to Massanutten Prep School to continue playing basketball," said Mays. "Then after that I want to play some more ball in college."
To stay in shape and ready for the season, Mays does a lot of work outside of school basketball. 
"I hoop every day, at my house or in the gym," said Mays. 
During the summer, Mays plays pick-up games with the other members of the RCHS team and friends who want to join in as well. 
His senior season came to a short end when the team didn't make it to the playoffs, but Mays topped off the season by achieving First Team All-District along with junior center Milo Mulitalo.