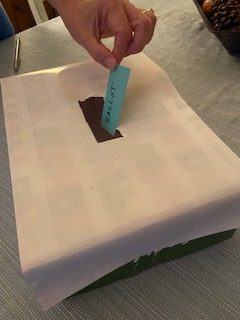 Every fall, the election cycle captures the United States' attention. The Presidential Election occurs every four years, but in between these years are other statewide and local elections. Today, we will be taking a look at how these elections can affect people of the younger generation, whether they are eligible to be voters yet or not.
The most important way to be involved with your community and state is to be a registered voter in order to have your voice heard. Registering to vote in our home state of Virginia is a simple process. In order to be eligible, you must be a resident of Virginia and a United States citizen. There is also an age requirement of 18 years. 
Registering can be completed online or at a variety of resources within the community. Public libraries and any Department of Motor Vehicles office will have the necessary documents and support to help complete the voting registration process. 
If you do not meet the requirements for registration, it is still important to be engaged with the election process. 
City of Lexington Mayor Mr. Frank Friedman discussed why he thinks this process should be a priority for high school aged people. 
"It is important for people of all ages to be engaged and active in the governance process.  Starting when you are young provides a foundation to build upon.  Engaging in the local elections as well as the presidential elections, helps to keep you informed and to learn more about the functioning of government," said Friedman.
The elections taking place within the community this November are all in Rockbridge County. The Commissioner of Revenue and three seats on the Board of Supervisors are up for election. The Commissioner of Revenue is elected to a four year term. They oversee new infrastructure, property, and business changes within the county. The outgoing Commissioner of Revenue is David Whitesell. 
The Board of Supervisors is the main governing body for the county. They emphasize a strong community and define their mission as being one to support its residents. The Buffalo District, Natural Bridge District, and South River District seats are all up for election.
Mr. Chris Gallagher, a political science and history teacher, is a resident of Rockbridge County. He mentioned the Board of Supervisors as playing a critical role in the county, particularly in the school system.
"As a teacher, the school system relies on funding from not only the state, but also the Board of Supervisors. For example, projects like the CTE Renovation are frequently discussed by the Board of Supervisors," said Gallagher.
The campaign process for these local officials began at the start of summer. Then as the weather turns to fall, the campaign really heats up.
"After you decide to run for office on the local level, you must circulate a petition to be signed by registered voters in order to get your name on the ballot.  For November elections, the deadline is usually the first week of June.  Thus, you need to be engaged and organized several months prior to the election.  Then, in the two months prior to the November election there are debates, candidate letters, and campaigning opportunities," said Friedman. 
Candidates also spend lots of time campaigning on their own. Friedman is an advocate for building relationships with his voters throughout the process. 
"I have always suggested the best way to win an election is to wear out your shoes campaigning door to door and asking voters for their vote," said Friedman.
Gallagher is looking forward to seeing the results and the impact that this November's elections will bring. 
"This year's election is huge, especially in the state because we are voting for the entire Virginia Legislature. Elections are predicted to be very close. If Republicans win control of both chambers then Governor Youngkin will be able to advance his agenda, but if Democrats win a chamber, then we will have a divided Legislature," said Gallagher.
Many other states are also closely watching Virginia election trends to see how they may make an impact within other states. Even though the Presidential Election is not until next fall, this year's elections could give voters a glance into how the Presidential Election may unfold.
Election day is Tuesday, Nov 5. Be sure to register if you are eligible in order to make a difference and hear your voice in our community.