Big Sean? Big Disappointment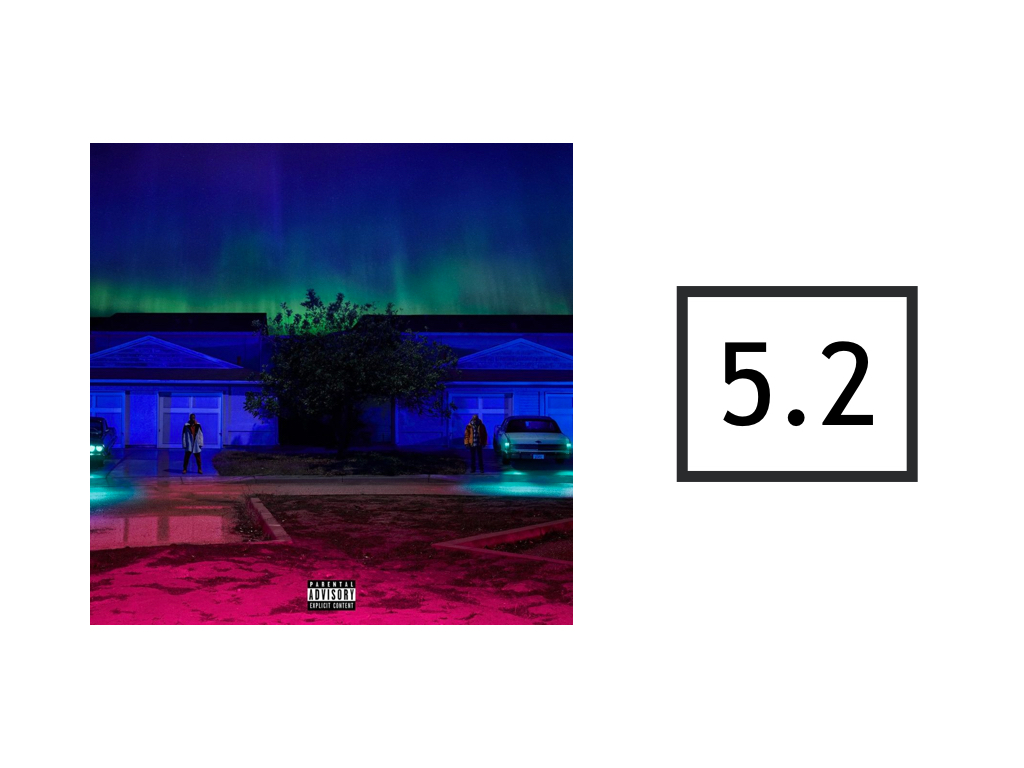 Big Sean's fourth studio album, "I Decided," though accompanied by the wildly popular singles "Bounce Back" and "Moves," was a decidedly average collection. While illuminated by all star features from Migos, Eminem, Jhene Aiko, and The-Dream, and featuring an interesting retrospective storyline, the album certainly will not give the listener any kind of a profound musical experience.
In the album, Sean continues his pattern of using relatively heavy trap beats, from producers like hip-hop royalty Metro Boomin and hit maker DJ Mustard. However, Sean chooses not to rap in the fast, often crudely lyricized style of a typical trap artist; instead, he chooses to convey a message, or more often, attempt to convey a message.
Before the release of the full album, Sean released what can only be called a smash hit: "Bounce Back", a certified double-platinum record, produced by Hitmaka and Smash David, with additional production from Metro Boomin and Amaire Johnson. The track cannot be called anything near lyrical genius, since it features lines like the first lyric in the second verse, "Look, I woke up in beast mode, with my girl, that's beauty and the beast though," however what Big Sean lacks in lyrics, he makes up for with catchiness. The hook of the song, "Last night took a L, but tonight I bounce back, wake up every morning, by the night, I count stacks," flows alongside the quick energetic beat, producing a hit that leaves its listeners excited for a new Big Sean album.
The actual album begins with a short track called "Intro," at the end of which, an older Big Sean is hit by a car and is resurrected as his present self. The rest of the album follows this premise, as Sean tries to live his current life with the knowledge that he possesses from his future. In the next track, "Light," Sean compounds his message with a short message about his difficult upbringing in his hometown of Detroit, and how city life is plagued with police violence. Though the message that Big Sean tries to convey is one that certainly needs attention brought to it, the manner that he tries to accomplish this is so forced that it becomes ineffective. Instead of attempting to actually bring the listener into his own unique reality and experiences, Big Sean opts for the well-worn cliche, "Spent my whole life tryna find the light that's at the end of the tunnel, I should have realized it was inside, so lately I been trying to get what's inside outside." Although Sean tries to be poetic and deep with his rhymes, lyrics like this one only confuse the listener.
The album continues in a mostly uninteresting fashion, with Big Sean discussing many themes that have appeared in average rap music time and time again. Big Sean and Eminem waste the eerily mysterious production from Wondagurl in "No Favors", which features Eminem, choosing to simply discusses how they are at the top of the rap game *yawn*.This song comes packed with lyrics like, "Look, I am the anomaly, never needed favors or apologies that's my new lifetime policy," that quite simply appear to be written by a seven-year-old.
In "Owe Me," Sean again presents a boring narrative where a girl comes into his life and leaves and he realizes that he is better off without her. Big Sean displays an entire lack of creativity and depth that has come to be associated with his brand, at one point using the line, "You got my tattoo, we was tribal, then you left and we turned rivals."
Though most of the tracklist presents little power or meaning, Big Sean finishes the album on an impressive high note with the song, "Bigger Than Me" featuring the Flint Chozen Choir (an extremely meaningful choice, considering the situation in Flint right now) and Starrah. The song represents a rare foray by Big Sean into new territory, using the path set forth by Kirk Franklin and, more recently, Chance the Rapper: the gospel rap territory, and for that matter, gospel rap worthy of its creators.
The song displays excellent production and arrangement, especially visible in the song's hook, "all I want to do is make the city proud yeah, wishin' all the OGs could see me now now yeah", which Big Sean and the Flint Chozen Choir sing in perfect harmony. In addition to the great technical nature of the song, Big Sean uses "Bigger Than Me," to sum up the message of his album. At the end of the song, Big Sean finally picks up the phone that has been ringing the entire album and has a conversation with his mother, in which he reveals his intentions to live his life with more ambition and look at the world through an entirely different lens.
Ultimately, "I Decided" is a step in the right direction for Big Sean. Though the album largely shows that Sean is unwilling to depart from his now-boring fast-talking rap style, certain tracks, accompanied by the album's overall message are a good sign that Sean is actively looking for ways to better not only himself, but also his music. That being said, a step in the right direction for a rapper like Big Sean (whose previous bodies of work have been boringly underwhelming) still leaves a great deal to be desired, as he continues to search for a proper way to find his way out of the maze of mainstream rap.