Lil Uzi is All The Rage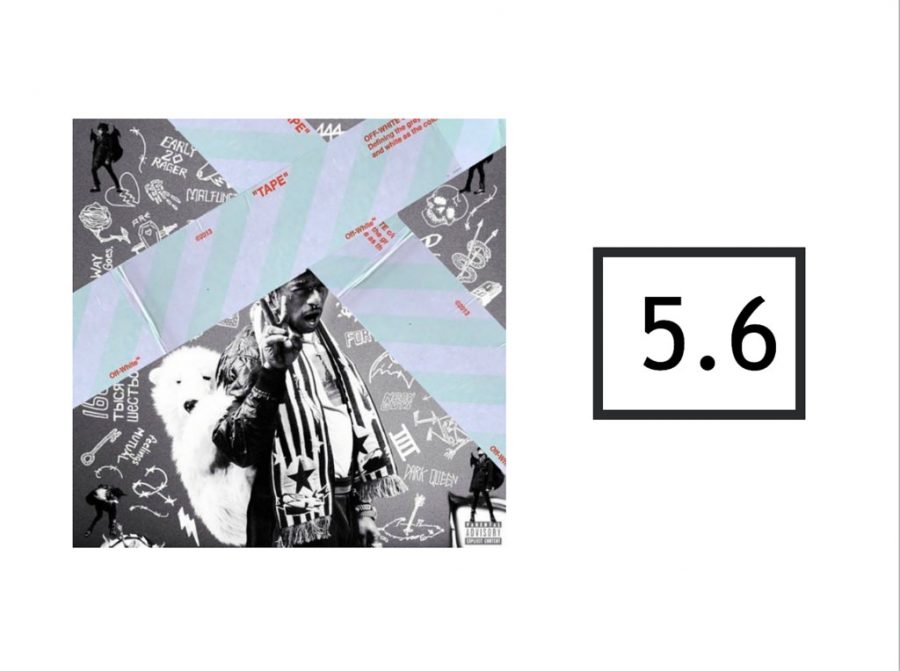 After riding the wave of his highly successful summer ballad "XO Tour Llif3" Lil Uzi Vert released his debut album "Luv is Rage 2." The project has 16 songs featuring notable artists such as The Weeknd & Pharrell Williams. As the sequel to his infamous mixtape "Luv Is Rage," Uzi provides fans with plenty of "Aye" and "Yeah" ad-libs to make his audience bounce up and down while wondering what exactly Uzi is saying. The album is consistent with Uzi's mixtapes, melodic and autotuned space-like dance music combined with emo druggy lyrics including, "All my friends are dead, push me to the edge," as Uzi sings in his hit song "XO TOUR Llif3."
The first song of the album is ironically named "Two."  In this song, Uzi  raps about how he now "has money and the power" in the music industry. However, Uzi  struggles with the fame that he has experienced and its effects on his personal life. "The famous life, it'll eat you up alive/It's a game, and I put my feelings to the side," he raps. In fact, Uzi has stated in the past to The FADER Magazine that he hates being famous and would not choose a lifestyle of fame if he did not have a family to support.  Uzi raps about how he strives to provide for his mother in particular. On "Dark Queen," which is written as a tribute to her, Uzi raps, "When I was small, momma made me tall."
Throughout the album Uzi stays true to his trap roots with plenty of hi-hats, synthesizing, and kick drums. While Uzi  remains energetic throughout the album, his lyrics lack depth and his beats seem like recycled versions of one another. In an attempt to mix things up, Uzi also incorporates aspects of rock into his trap style on the track  "No Sleep Leak."
A consistent theme throughout the album is Uzi's relationships, specifically his recent breakup with stylist Brittany Byrd. The album's lead single, "XO Tour Llif3," is, in fact, dedicated to their breakup and Uzi's complex emotions surrounding it. Other songs such as "X" and "Feelings Mutual" feature lines referring to the breakup. Throughout the album, Uzi  presents slightly differing accounts of his feelings for Byrd, revealing the complicated tangle of his emotions. On "Pretty Mami," Uzi raps, "Girl you took an L and we can see that/Stevie Wonder, Ray Charles, yeah, don't you see that." The implication is clear; Byrd has made a mistake.
In his song "X" Uzi says, "Yeah, my life's a mess, but I'm also blessed." Although the album is underscored by his depression and post-breakup abuse of prescription painkillers, Uzi still managed to produce plenty of upbeat trap tracks, reminiscent of the style of Future and similar artists. The album is essentially a club playlist featuring energetic songs such as "444+222"  and "Sauce it up,"
While it is not known as the best track on the album, "Neon Guts" featuring Pharrell Williams is by far the cleanest track in terms of production and cohesiveness. The song highlights Uzi's glamorous lifestyle with lyrics such as, "Yeah, you never stayed in Kailua/I put Chanel on my shooter/Flooded my chain and it's Gucci." In addition, the singing skills and swagger of Williams makes the song catchy and fun to dance to.
From start to finish, the album is full of songs that would satisfy the average Uzi fan, from more slow-paced, ruminative tracks to dance-floor bangers. Uzi also brilliantly delves into his emotional state with passion. I do not think this is an album that I would listen to by myself, I also would not use this album as a go-to when handed the aux in my friend's RAV 4. However, the album was perfectly crafted for large gatherings of people that are looking to dab, hit them folks, and milly rock the night away.