Euphoria Review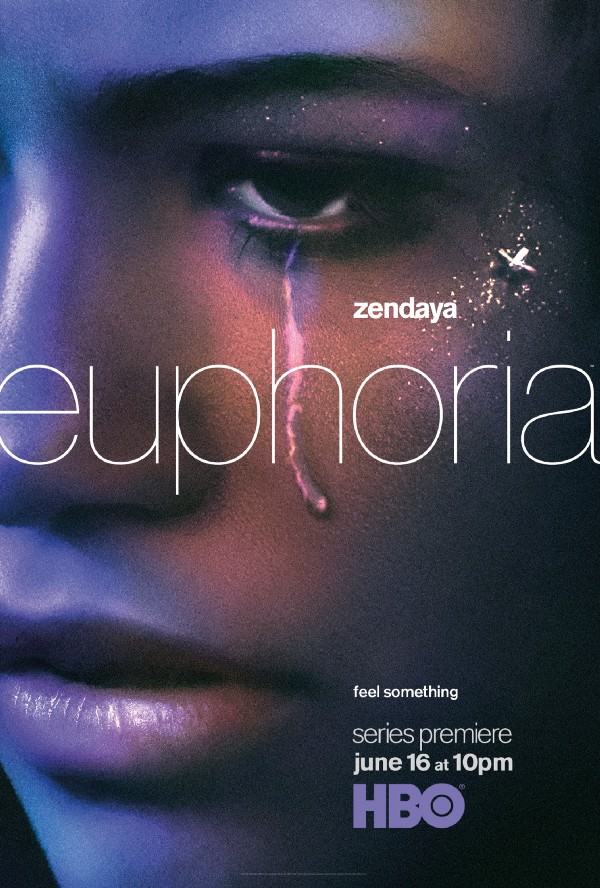 Zendaya won an Emmy on Sep. 20 for Outstanding Lead Actress In A Drama for the HBO show, Euphoria. Zendaya winning that Emmy for playing Rue Bennet in Euphoria led to me rewatching the show, and I'm so happy I did. After rewatching the show, it reminded me how amazing it is, so let's talk about it.
It has the typical high school stuff like Degrassi, All American, 13 Reasons Why, Glee, etc., but the thing that makes Euphoria stand out is that it focuses on Gen Z (the newest generation). The show presents how the internet, drugs, and pop culture has raised us today. When Euphoria first came out in 2019, I didn't pay any attention to it. I just knew it had Zendaya in it. I didn't even know what the word "euphoria" meant. So, like any normal human, I googled what euphoria means ー "a feeling or state of intense excitement and happiness." It now makes sense to me why Rue says, "every time I feel good, I think it'll last forever, but it doesn't" – Rue from Episode 1. Euphoria is something that makes you happy. Some of us go on the internet, hang out with friends, or play video games, sports, etc. We can be addicted to many things that make us happy. In the show they depict all types of happiness, including negative, artificial types, as portrayed with drug use.
The internet has changed a ton since the dawn of social media. We don't need to contact people with just landlines anymore because we have Twitter, SnapChat, Instagram, TikTok, etc. to talk to anyone we want to, including strangers. One of the main characters, Jules, uses Tinder to contact guys that like her online. One of the side characters, Kat started doing fanfiction on Tumblr, which led to people loving her online. However this led her down a dangerous path, as she used her online persona for money. Likewise, Jules almost gets her life destroyed by sending explicit photos to an anonymous account. Thus, Euphoria does a great job at showing how much the internet can change someone's lifeーand not always for the better. 
Moreover, Euphoria depicts the possible dangers of a toxic relationship. Nate Jacobs is in love with Maddy, and he is abusive when someone messes with her or when she messes with someone else. Nate will destroy someone's life if he has to, even using his love to manipulate Maddy into doing what he wants. McKay and Cassie have problems because of Cassie's multiple boyfriends in the past. McKay is in love with Cassie, but he's bothered by how many boyfriends she's had. Love can be real, but Euphoria also teaches that it can be harmful. 
The main character, Rue, has a drug addiction to pills like MDMA, Xanax, Vicodin, etc. Rue choses this lifestyle because of the problems she had in her childhood. She has Obsessive Compulsive Disorder, Attention Deficit Disorder, General Anxiety Disorder, and Bipolar Disorder. She uses drugs to overcome pain in her life. Rue gets into many fights with her mom, and her sister sees Rue almost die from an overdose. Thus, the show reflects that people get high off of drugs to avoid real life problems. Rue had the choice throughout the show to stay sober, and hopefully we see her do that in Season 2. 
Pop culture is probably one of the biggest things that causes influence now, and Euphoria presents that. I know the show is from A24, but they also make it like their films. If you don't know how A24 makes their films, they usually have a trippy and interesting type of filmmaking. Due to how drug use and the internet are a big part of the show, it provides the experience of a high person. Some of the Euphoria episodes are based on song titles from their OST. "Stuntin' Like My Daddy", "Made You Look", "Shook Ones Part II", "03' Bonnie and Clyde", and " The Next Episode" easily tells you what each episode is about. The ways the kids act and represent themselves is a result of pop culture. 
Watching Euphoria again makes me realize why the show is a masterpiece and so much more than a regular high school drama. It's graphic, violent, complex, and artistic all at the same time. It points out why our generation has been affected by the internet and how so many of us are numb to tragic events. It's a show that understands what it's like to be raised in the 2000s, from the look of the show, plot points, characters, and music. Euphoria is one of the greatest TV shows that has ever come out, and if you have HBO or HBO Max, you should 100% watch it.