Gardner Creates Good Initiatives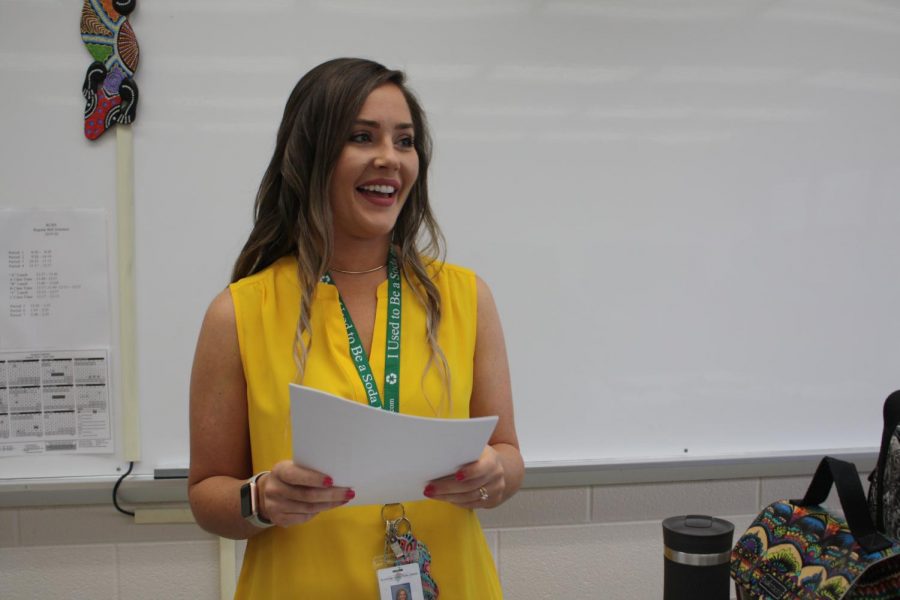 The science curriculum has been changing over the past two years. Amanda Gardner is teaching the Environmental Science AP course, in addition to some regular courses this school year.
Gardner has spent most of her life in Va. However, she and her husband just recently moved out of the Southwestern region and came to Rockbridge.
"I attended college in my home region of southwestern Virginia," said Gardner. "I received my associates degree at Mountain Empire Community College."
Gardner continued her education at two other schools in the southwest area as well.
"I received my bachelors degree from UVA Wise," said Gardner. "Then I went on to get my masters degree."
Gardner and her husband had been living in southwestern Va. for several years and they recently moved to the Rockbridge County area.
"My husband and I were looking for an area to move to. We wanted a change, despite Southern Virginia being our home. My husband put in a transfer to Bath County," said Gardner. "After his transfer was approved, I started looking for jobs in Rockbridge County."
Since Gardner is a new teacher at RCHS, she will be bringing something different to the table in the science department.
"I hope my students begin to enjoy nature," said Gardner. "I think if you get outside and experience your surroundings, you will be more likely to protect and take care of it, which is my goal with all of my classes."
Many students, such as Senior Adam Saacke, are taking an Environmental Science course for the first time this year.
"I took biology last year, so I feel pretty prepared for this class," said Saacke. "I am specifically excited for our Tomato project that we are doing, and I can't wait to see what Mrs. Gardner has planned for more hands on projects."