Lily Interns With Architect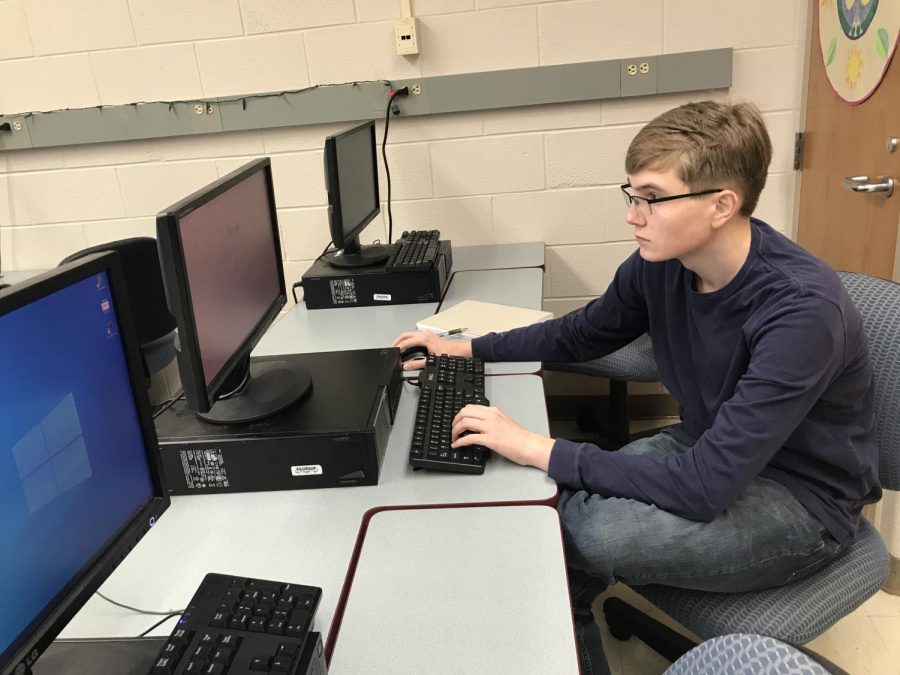 Since entering high school, junior Joseph Lily has completed Architecture 1 and 2, and is currently completing Architecture 3. Lily has also began an internship with Balzer and Associates of Roanoke, Va. Balzer and Associates specialize in architecture, engineering, and surveying. During his internship, Lily has also been working with architect Paykon Sarmadi to create a building model.
Lily has been designing a tenant building using the software Revit. While the 9,000 square foot tenant building is currently only online, Lily plans to create a 3D model by the end of the year. Sarmadi has helped Lily to create the model; however, Lily has mainly been working independently on the building.
"Every now and then I'll go up there and he'll tell me what to do and teach me how to use the program Revit, and then I'll come back and work on making the tenant building," said Lily.
After making his revisions to the building, Lily visited Balzer and Associates for additional help with the project. Sarmadi showed Lily what he can do or change to improve the model using the Revit program and then Lily worked on making the model better during his architecture class. 
"After I fix the model, I take it back up to him after the next month or so, and he looks it over and checks to make sure everything with the model is okay," said Lily. "After that he'll show me what else I can do to it and after I work on it, I later go back and continue the process with him."
After high school, Lily plans to continue his learning of architecture at Virginia Tech and go into the architecture field after graduating from college. 
"I really enjoy creating pieces of architecture and I am looking forward to my future in the architecture field," said Lily.