Shang-Chi and the Legend of the Ten Rings Review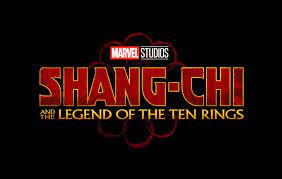 "Shang-Chi and the Legend of the Ten Rings" is Marvel's most recent masterpiece that manages to balance both authenticity and action. 
My excitement to see this film started on April 19 when my best pal sent me the link for the teaser trailer. Since then, he and I have texted each other almost everyday to discuss this movie. We both were unbelievably excited and our expectations were high for Marvel's newest film. Luckily, we were not let down. 
This full length feature tells the story of gong fu master Shang-Chi and his family ties to the global terrorist organization, run by his father, the Ten Rings. It begins with a montage of Shang-Chi's reformed life and it is revealed that he is trying to hide from his past. However, his solitude is interrupted by a mystical occurrence and the reemergence of the Ten Rings. As danger escalates, Shang-Chi finds himself fighting for his life while also trying to find balance before he falls victim to his father's will and his warrior spirit is lost forever. 
The best part of "Shang-Chi and the Legend of the Ten Rings" is how authentic the whole film experience was. In my opinion, Marvel movies sometimes attempt to be so big and epic that they deliver a story that feels ingenuine or stereotypical, but that was not the case with "Shang-Chi and the Legend of the Ten Rings." Marvel Studios focussed on crafting a narrative that was focused on personal development and family which was really refreshing because I found myself enjoying the little details. The way they framed a camera. They way they choreographed a fight. Even the characters felt so unbelievably authentic. The movie's writers did not try to make Shang-Chi likable, funny, or charismatic, they just wrote him to be a genuine, down to earth guy,and let the storyline decide how the character would be. This allowed for an original performance on behalf of actor Simu Lu, who played Shang-Chi. 
The action in "Shang-Chi and the Legend of the Ten Rings" utilizes a truly traditional gong fu style that draws influence from a number of some of the best martial arts influences in modern history. For example, in the bus fight sequence, the stunt choreographers decided to incorporate aspects of "Jackie Chan style action" by making use of both the environment and the characters' resources (such as Shang-Chi's jacket). Death Dealer, played by Andy Le, also contributed to the movie's action with his unique taijutsu style gong fu, which is a unique mix of tricking and martial arts that creates a fast and acrobatic aesthetic. Marvel movies have been using a lot more mixed styles in their films so it was special to see such attention being put towards ensuring gong fu was used throughout. 
I would recommend "Shang-Chi and the Legend of the Ten Rings" to anybody who likes martial arts films or Marvel movies. This movie lives up to its hype and is a must watch in the Marvel saga.