The Jazz Band Rocks through the Year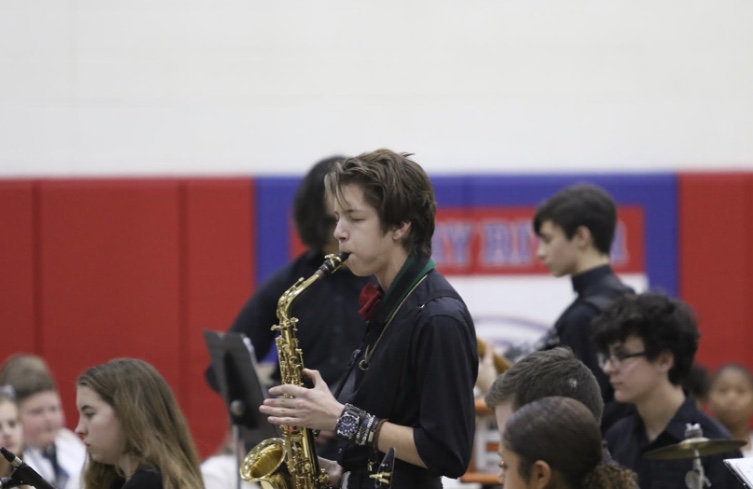 The Rockbridge County High School's jazz band is being revamped this year by a new director. The new director is Ms. Miranda Fitzgerald. Fitzgerald has been participating in concert bands, as well as the choir. The RCHS band has already planned several concerts this school year under their new director. 
Although the jazz band is full of students from all grades and ages, one band member has had the most experience, and been the most involved. Senior Colby Ervin has been involved with high school jazz band for several years.
"As it is an audition required band, freshman who are in it have to be well above the standard for their age," said Ervin. "Additionally, I was in the Lylburn Downing Middle School jazz band for all three years of middle school, which prepared me for high school jazz band."
The jazz band has two more concerts planned for the school year. Junior Jackson West will be participating in upcoming concert on Dec. 17.
"I have been playing bass for three and a half years and am excited for our concerts later this year," said West.
Outside of the school jazz band, band members continue to practice in music outside of school. This allows band students to receive more experience with the world of music.
"I play all kinds of music outside of school, by myself, with other bands, and for gigs," said Ervin. "Most notably, I play the saxophone every Friday at Rocca from 6-9."
Jazz band students, such as West, are considering futures with jazz.
"I would love for jazz to be a part of my future," said West. "Maybe not as a career, but I would love to make some money off of it."