Governor of Virginia Commissions a Curriculum Change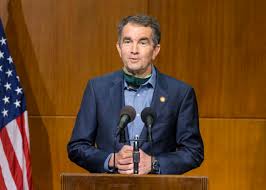 In light of the numerous social inequality issues America has dealt with in the past two years, Governor Ralph Northam has taken action to promote equality in the Virginia State curriculum. Northam's  plan to create equality within the State curriculum starts with including an African American History course. 
As described in News and Advance, Northam said "Black history is American history, but for too long, our teaching of it has been insufficient and inadequate. We have not told our children the full story of our history – of their history." 
Northam hopes that a change in curriculum will affect the portrayal of race in his state and prompt meaningful conversations to take place between teachers and students.  
During an interview with the News and Advance Northam also said that the commission has the potential to change the narrative on race in Virginia, improve the history educational standards, and give our educators more opportunity to engage in important conversations and lessons with students.
The course itself will be an elective featuring African American history dating as far back as Pre-Transatlantic slave trade and to the present day. 
Rockbridge County high school (RCHS) has yet to see any effects from this commission. Principal Dr. Mike Craft elaborates further on this,
"At this point I am not aware of any change in curriculum that is a result of the commission created by Governor Northam." said Craft. 
Dr. Craft also went on to explain how RCHS is staying ahead of the game in terms of curriculum. 

"At the local level, we do supplement textbooks and SOL requirements. We strive for our instruction to be factual and inclusive for all people. We constantly review, evaluate, and adjust the content of our courses to ensure that there is no bias in our curriculum."
Only time will tell if Northam's commission will reach RCHS and if it will have the desired results on the curriculum being taught in the state of Virginia.