CDC Releases New Guidelines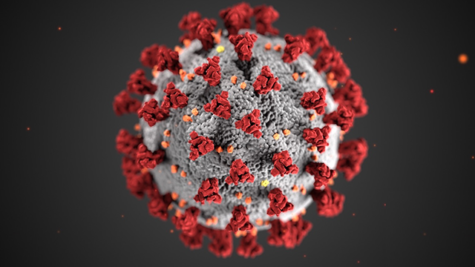 On Monday, March 8, the Center for Disease Control (CDC) released new guidelines for individuals who have been vaccinated. The new guidelines now allow individuals who have been vaccinated to gather indoors together without face masks or staying six feet apart. Additionally, people who have not been vaccinated but have a low risk of infection or intense infection are able to participate in these new measures. The CDC also says that people who have been vaccinated but have been in close contact with someone who has the coronavirus may choose not to quarantine and do not have to be tested if they do not exhibit symptoms. A person is also considered "fully vaccinated" two weeks after their final dosage. Despite these steps, the CDC still recommends wearing masks, social distancing at least six feet apart from people whom you do not live with, avoiding medium to large-sized gatherings, and getting tested if you exhibit COVID-19 symptoms. It is also recommended to follow the previous guidelines if you are at high risk of becoming severely ill from coronavirus, when visiting with unvaccinated people from multiple different households, and in public. 
The CDC says that approximately 9.2 % of the U.S. population is vaccinated and that although vaccination rates are accelerating, many more people need to be vaccinated in order for COVID-19 guidelines to be lifted overall. 
This past Friday, 19 March 2021, the CDC released additional guidelines for schools. New guidelines say that if universal masking is present, students can be three feet apart, instead of the originally suggested six. If transmission rates are high in the area, the original six feet should be kept among those in the school at all times. The CDC also recommends maintaining six feet of distance among adults at all times.
Additionally, students under the age of 15 are not yet eligible for the coronavirus vaccine. The Pfizer vaccine is cleared for students 16 and older, while both the Moderna and Johnson & Johnson vaccines are for students 18 and older. In Virginia, students 16 or older qualify for the vaccine if they have an underlying medical condition. If a student volunteers or works as a childcare worker, grocery store clerk, public transit worker, or in a police or fire department,  they may be able to qualify for the vaccine. Additionally, if they work or volunteer in the fields of energy, waste and wastewater, housing construction, or food service, they may be eligible to get the vaccine. For additional or specific information about the vaccine or guidelines, visit www.cdc.gov or www.vdh.virginia.gov.