Cats Get Ready To Face Off The Blues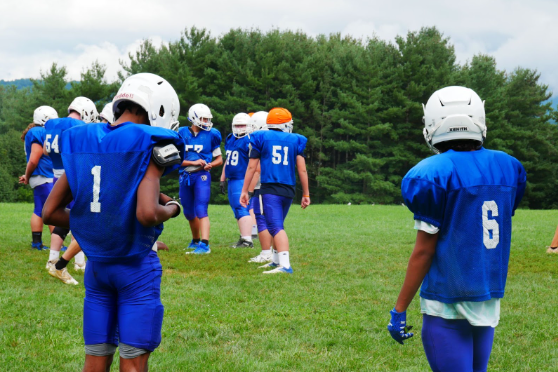 Rockbridge County High School, home of the Wildcats, hosts a football game once a year against the rival school, Parry McCluer. The Wildcats have held a winning streak against the Blues for five years.
Along with the winning streak, stands are likely to be packed as renovations to the concession stands have been completed and the Student Council Association is kick-starting many new fundraisers. 
Senior Andrew Brannon is planning to attend the rivalry game.
"I feel like it would be disappointing if we lost to Parry Mccluer because it is the game everyone expects us to win," said Brannon.
Senior Santana Reynolds is a Wide Receiver and Defensive Back for the Wildcats.
"I am looking forward to proving everyone wrong about us not being ready and us not being athletes," said Reynolds.
Over the summer, the football team met consistently throughout the summer to run, weightlift, and condition for the upcoming season.
"There is no doubt in my mind that we will keep the win streak going because not only are the players good, but the coaches are committed to growing the team's [and] school's legacy," said Reynolds.
Tickets are $6 dollars to enter and the game starts with Junior Varsity at 6 p.m. with Varsity starting not long after at 7 p.m.. For future games and rosters, go to Rockbridge County High School's athletic page.