RCHS Celebrates Spanish Heritage Month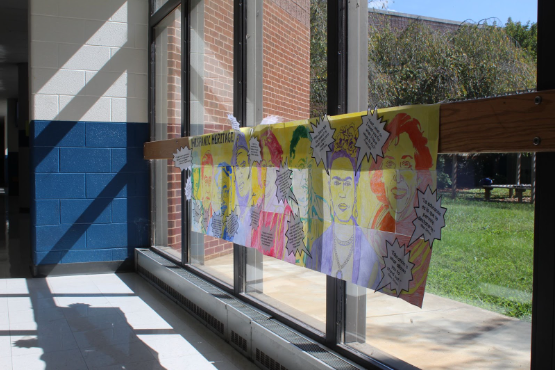 From Sept. 15 to Oct. 15, Spanish Heritage Month celebrates independence and the road that others took in order to have that independence.
At Rockbridge County High School, Spanish classes have done research on 50 celebrities with Hispanic backgrounds, and their research is hung up around the school. Spanish classes have also made banners for the celebrities which can be found around the hallways.
Spanish I and II teacher, Mrs. Jamie Youngblood, has had a few class periods for students to work on the banners.
"Hispanic Heritage Month is a time for me to pay respect to those who paved the way for people of all different backgrounds, inspiring everyone to follow their dreams," said Youngblood.
RCHS has been celebrating Spanish Heritage Month for numerous years, and the students in Spanish classes get to have a small break from work to celebrate with small fiestas.