Boys Basketball Starts Practice Under New Coach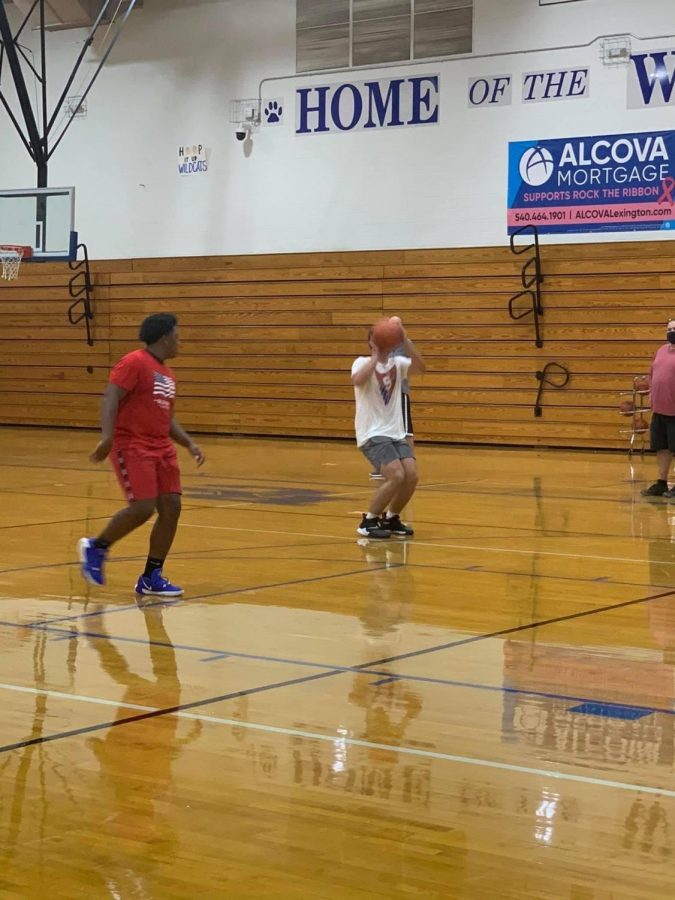 The Boys basketball team has resumed practice in preparation for the upcoming season. However, the wildcats are under new leadership this seasonーthat leadership being new coach Mike Gale. Gale has a very fast paced score heavy system and is using the hashtag 3lentless on both Twitter and Instagram to promote the program, as a slogan to describe their playstyle. Gale and the players have been trying to adapt to this new system in their preseason workouts during these unique times. 
"We have had three workouts so far, and each one has been better than the previous.  It is a work in progress and is going to take some time to get our system implemented," said Gale. "It is extremely difficult to put anything in with our safety protocols and guidelines."
The wildcat basketball players have been excited to get back out on the court, even if it is just practice. Junior Austin Higgins is a member on the team.
"Workouts have gone well," said Higgins. "I think everyone is looking forward to the greenlight to play, but it is nice to be back out there."
This is Senior Aaron Plogger's last year on the basketball team. 
"Workouts have been going well, and the team has been getting up a lot of shots to get ready for our new play style."
Plogger and the rest of the team are excited to start playing games and are setting goals for the upcoming season.
"My goal for us this season is to be district champs," said Plogger
Players like Plogger must get used to the new style of play that Coach Gale runs.
"We are going to be playing a lot faster and will shoot plenty more shots than in previous years," said Plogger
As their preseason workouts continue, the boys basketball team is preparing for the season and learning Coach Gale's system. Their first game is planned to be held at Fort Defiance High School on Dec. 22. However, if fans are able to attend home games, the Wildcats will be facing Fort defiance at home on Dec. 30, in their home opener.