FCCLA Goes to States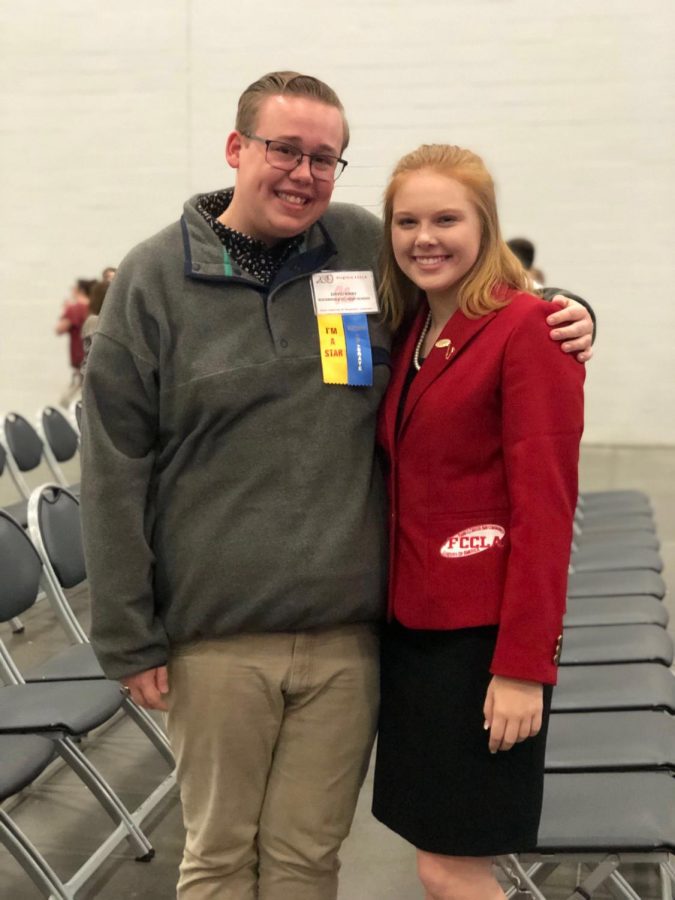 Future Career and Community Leaders of America (FCCLA) members attended the State Leadership and Recognition Conference in Virginia Beach. Members competed in STAR (Students Taking Action with Recognition) events and if placed second or first, get to compete in the National Level this summer in Anaheim, Ca.
FCCLA is an organization that helps students become leaders and address issues through Family and Consumer Science Education.
Freshman Hannah Strickler attended the conference and competed in the Illustrated Talk division,with seniors Danielle Crawford and David Kirby. In this division, participants use visuals to illustrate the content of the presentation, . They received second place and will travel to Nationals this summer.
"My trip to the FCCLA state conference was fun, exciting, and nerve racking all at the same time. From long nights to early mornings, my day was full of meeting new people, competing, and gaining a new leadership experience," said Strickler. "My group and I focused on etiquette and the proper techniques along with the do's and don'ts to etiquette."
Sophomores Marylee McNeil, Hayley Hatcher, and junior Hayley Bowyer also completed a project in the Hospitality, Tourism, and Recreation division. The team placed second and will be traveling to the national conference this summer, along with Strickler, Kirby, and Crawford.
"We worked so hard and put many late nights into our project to win silver and qualify for nationals in Anaheim, Ca. Personally, I'm looking forward to spending a whole week with new people from all around the world and getting to compete against amazing projects and having the best ultimate leadership experience through nationals in the sunniest place on the West coast," said Strickler.