Students are Drone Driven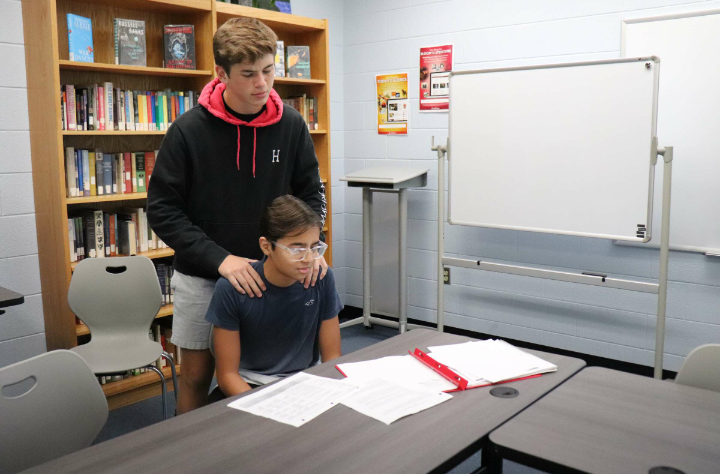 Drones, remote-controlled pilotless aircraft, are very popular and have even found their way to RCHS. While it is true that some drones are used for surveillance purposes, there are many other uses and job opportunities to be considered, such as flying, developing, building, selling, and photography. RCHS teacher James Gerken is the head of the drone program and is looking forward to the new opportunities being offered to students.
"I have a Drone II class and the focus is to work in a drone related business or a career, and to focus on an area of drones and learn new applications for drones," said Gerken. "Also to get trained for the FAA 107 exam, and to get their license."
Getting their FAA license, a type of certification that is required for someone to be the pilot-in-command of an aircraft, is not the only opportunity that students are being offered this year. Students will also have the chance to work in an internship as well dual enrollment opportunities through Dabney S. Lancaster Community College.
While the drone program is helping the students in many ways, the students are also helping to advance the program by working hard on new drone technologies.
"We are going to finish a drone with a FPV system, which is aerial mapping. That's all new, and something that I've never even considered doing before," said Gerken. "We're trying to do more applications in regards to the real world, like agriculture, surveying, and mapping."
Sophomore Seamus Looney is a member of the drone program, and he has found an interest in drone videography. 
"I like sports, so I was like 'why not video sports with a drone'," said Looney.