RCHS Heads Back to School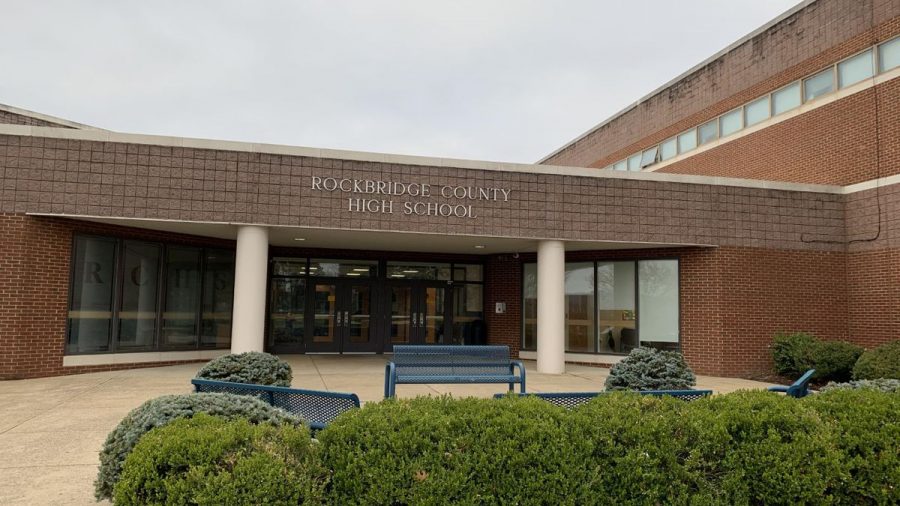 On Nov. 10, RCHS started their in-person hybrid plan inviting the freshman class back into the building after almost three months of virtual school. Students and staff are gearing up to have the rest of the student body join the freshman on Nov. 30. This decision came after much debate over the past few months between community members, the school board, and the administration. 
Assistant Principal Scott Fleshman said, "We have taken very careful steps to ensure the safety of our students and staff."
Government and World History Teacher Chris Gallagher said, "Even with just a small percentage of the total student body being back in the building, it already feels more alive."
The school has made many updates to keep students and teachers as safe as possible in the upcoming months. 
"Our mask protocols and social distancing guidelines within the classroom follow Virginia Department of Health and CDC guidelines. Our HVAC upgrades are state of the art and will also be the best bet to ensure a safe environment for everyone," said Fleshman. 
Freshman Sydney Boucher said, "We wipe down our desks after every class which is the best we can do to stop more germs from spreading."
According to a recent Prowler poll, around 56% of the student body will be returning in-person if they have not already, while the rest have opted to stay online. 
"I think the school is doing a really good job handling the situation," said Boucher,           "They're making sure that we social distance and keep our masks on so that we can stay in the school."
Teachers are also preparing for students to be back in the building, and with the exception of a few that can not take the risk of exposure, they will continue to be there to welcome the students. 
"Teachers have missed seeing our students in person, and I hope the health situation in our local area allows it to continue," said Gallagher.
Despite the challenges the school system is facing, RCHS has been committed to helping students continue their education in the safest possible way. Staff and administration will support families no matter what they choose to do in the upcoming months. 
"Whatever decisions families make is a good one," said Fleshman.