The best and worst of eating gluten free in Lexington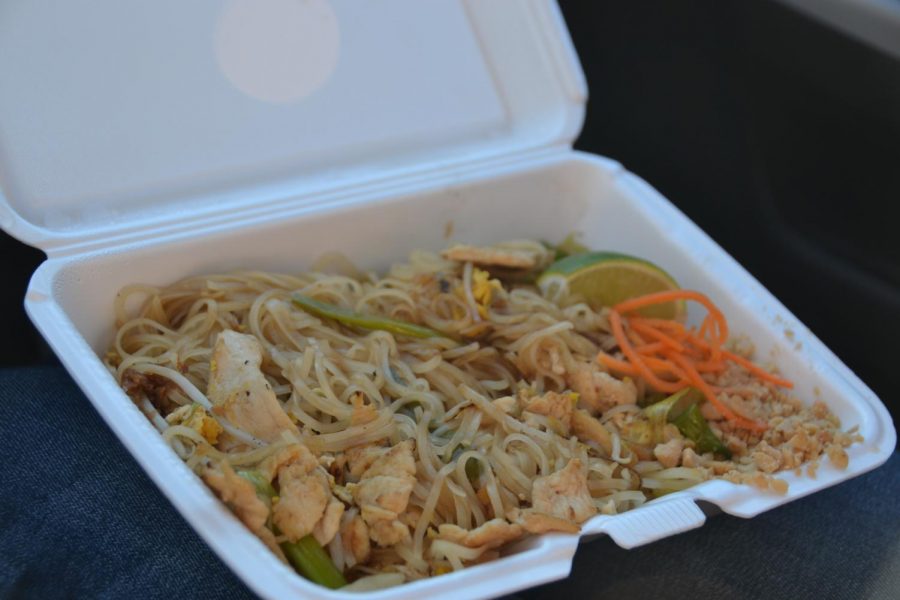 In recent years, more people have adopted gluten-free diets for various reasons, including preference or allergy.  Additionally, according to www.cureceliacdisease.org, about 1 in 133 Americans, including myself, have celiac disease, a genetic condition affects the stomach and digestive system, and forces those afflicted to adhere to a 100% gluten-free diet at all times. Gluten is mixture of two proteins, gliadin and glutenin, which are found in wheat, rye, and barley. Many restaurant chains and restaurants in urban areas have started catering to patrons with gluten-free diets by providing safe preparation areas and slightly switching around recipies to eliminate using gluten.
Going to restaurants that have safe options for me to eat is extremely gratifying. However, I am often unsatisfied by the restaurants in Lexington. Popular local restaurants are often confused by the concept of gluten-free, and only provide the classic gluten-free option: a salad. Making many dishes gluten-free is not particularly difficult either. For example, restaurants could use cornstarch, rather than wheat, as a filler in dressings, meats, and soups. The problem is not that gluten-free foods are bad, and I even think that gluten-free brownies are superior to regular brownies. The problem is simply that restaurants are ignorant of the amount of easy changes that could be made to make more dishes gluten-free.  To find out exactly what other gluten-free options Lexington has to offer, I set out on a quest to find them hidden inside Lexington's staple restaurants.
Don Tequila, a popular Mexican restaurant just inside the borders of Lexington city, was the first stop on my quest for a salad-free meal. Upon entering the establishment, I was met with the smells of hot peppers and burritos. My excitement levels were off the charts as I thought of the flavorful Mexican meat that would soon be in my mouth. However, I was instantly disappointed when I was informed that I could only order one item safely from the menu, the chicken salad. Still trying to remain positive, I ordered the salad with a hint of sadness in my voice.
When my order came, I could not stop from hiding my discouragement. The salad contained slices of grilled chicken, seasoned with salt and pepper, on top of a bed of limp lettuce, along with bell peppers, barely ripe tomatoes, cheese, a blanket of raw white onions, and no dressing. At first glance, the salad seemed as though it would be a light and refreshing meal. However, it was somehow so greasy that it seemed as though it was covered in a dressing. It did not contain any of the Mexican flavors and spices I was expecting when I entered the restaurant. Instead, it tasted purely like the raw onions and grease that completely coated the salad. It was very underwhelming and left me feeling saddened by the abomination Don Tequila called a salad.
Don Tequila also has a reputation for having excellent chips and salsa, which are complimentary and bottomless. Most corn chips and salsas do not contain any gluten. However, I was unable to eat them, due to the fact that for some inexplicable reason, Don Tequila serves breaded chicken fingers which are fried in the same oil as the chips. Thus, the chips are contaminated with gluten and I was unable to eat them. Don Tequila should either get a separate fryer for chips or only sell Mexican foods. I firmly believe a Mexican restaurant should be judged by its chips, just like an Italian restaurant is judged by its marinara sauce. Thus, being unable to even taste the chips, I was left me feeling dejected, disappointed, and disenchanted with my experience.
Salerno's Restaurant, another staple in Lexington, provides more gluten-free options than Don Tequila, but the few that they have are just as disheartening. Each option Salerno's offers is a salad. When I stepped inside the restaurant, I was immediately enveloped by the smells of garlic and gooey pizza. When I reached the counter, I ordered the ham and turkey chef salad, thinking there was no way this could go wrong. Although there was no alternative for pasta, pizza, and subs, I tried to remain positive about my salad.
However, when my salad arrived, my hopeful spirits came crashing down. The salad was just a regular house salad, containing lettuce, spinach, tomatoes, cucumbers, onions, banana peppers, mozzarella cheese, and black olives. While I was pleased with the variety of flavors, the ham and turkey instantly turned my slight satisfaction into disgust. Laid carelessly on top of the salad were full slices of ham and turkey lunch meat, straight from the package, uncut, and with some sort of watery liquid covering it. The liquid gave the meal a texture which made my spine shiver, like nails on a chalkboard, creating an overall unappetizing meal. I left Salerno's feeling disheartened with my meal and craving something besides lettuce.
However, in the midst of all the bleak gluten-free options in Lexington, my saviour arrived: Napa Thai. While it has only been in Lexington for a few years, Napa Thai has already become an extremely popular establishment on Main Street. The very first time I went to Napa Thai, the hostess personally marked a take out menu with all the options that were naturally gluten-free, or could be made so.  Due to the fact that soy sauce is not gluten-free, I am rarely able to eat at Asian restaurants. Therefore, when I discovered that the little gem that is Napa Thai, who went out of their way to make gluten-free food, my excitement and anticipation skyrocketed.
On this particular visit, I ordered a serving of chicken Pad Thai for take out, and anxiously awaited my father's return with the delectable meal. When the package of savory heaven entered my home, my mouth began to water, and I could hardly contain myself. Lying inside a white styrofoam package was the most beautiful creation. Tender rice noodles with perfectly cooked and flavored chicken were accompanied by delectable onions and vegetables. It was topped with a sprinkling of chopped peanuts and a fresh lime wedge. The ratio of all the ingredients to each other was perfect. I knew I had hit the epitome of food, and every other dish would fall short. I ate bite after bite, trying to savor every last bit.
Napa Thai's excellent performance in the realm of gluten-free foods proved that is is possible for a themed restaurant to provide a substantial gluten-free menu. Napa Thai left me wondering, why can Salerno's and Don Tequila not measure up to Napa Thai's impressive selection? At Don Tequila, simply using cornstarch instead of wheat flour as a filler in the seasoning mix would greatly increase the number of gluten-free options. At Salerno's, thickening the soups with something other than flour, like rice flour or cornstarch, would do the trick. There are so many small, seemingly insignificant changes that could be made to create more gluten-free options.
I do not expect a dedicated gluten-free restaurant to pop up in Lexington in the foreseeable future. I know that it is not possible for many restaurants to provide many gluten-free options. All I ask is that these restaurants try to feed me anything besides a salad.