Soccer 2021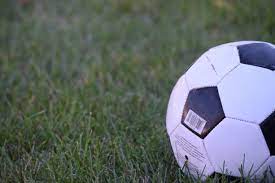 Sports during the 2020-21 year have looked different, and soccer is not an exception. Several of the players that are going to the sessions are getting used to the familiar yet different setting. The team has their temperatures checked before each session and must wear their masks while they are not playing. One of the players trying out this year is sophomore Maliyah Hickling.
"My motivation is my passion for the sport. Passion drives me and passion only, nothing in the world would make me give up soccer," said Hickling.
This year, the girl's soccer team is welcoming a new coach, B.J. Flack. Flack has been coaching soccer for 19 years and is highly motivated by the sport.
"As a younger player, I loved soccer because I always had to be playing something, and initially soccer helped fill the gap in the fall. As I got to be in high school, I started to realize that many of the lessons learned on the field were also helpful in other avenues of life," said Flack. 
Flack has grown up with the sport and has aspired to become a coach since he met his first coaches.
"A few of my coaches were great role models. They coached in their spare time to give back, they really put in a lot of time to ensure the players had a good experience, and I always felt that at some point I would follow their example and give back to youth when it was 'my turn," said Flack. 
To make up for their last premature season, the players want to create a stronger and closer team. On top of that, the team also wants to make the best out of this season with Flack as their new coach.
"I hope to get joy out of playing soccer, and I do it because I love it," said Hickling. "I want to make my family proud of me"
Sophomore Madison Perry is trying out for soccer this year for the fourth year in a row.
"Last year, we had to end our season early, so this year, I am hoping to have our team redeem itself and show the rest of the district that we have some real talent," said Perry.
Sophomore Jenasie Winterton has been playing travel soccer for almost a decade now, and is now trying out for the Wildcats.
"The only advice I have is that practice isn't going to perfect you. Working on your own is extremely important, as you need to individually focus on what will make you better. It's up to you to strive to improve," said Winterton.
Even though the team has plenty of COVID-19 restrictions and a shortened season, the team and coaches want an enjoyable and influentially good season. 
"I mostly want to ensure that the girls are having fun, getting better at the game each week, and becoming better people on and off the field," said Flack.