Wildcats Baseball Season Recap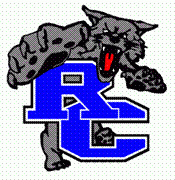 Wildcats varsity baseball has had a bumpy ride this season. With a record of four wins and six loses, this season looks like it has been an ongoing battle for the Wildcats. Travis Roadcap is the head coach for the baseball team and is assisted by Nick Perlozzo and Stuart Rodgers. 
The 'Cats kicked off their season with a game against Spotswood which ended in a loss of four to 14. The boys were able to snag their first win against Waynesboro with a final score of 12-1, and things began looking up for the team. However, after another win against Harrisonburg, the boys then fell into a losing streak. Then, it began to look up again.
 Their most recent game was against Turner Ashby with a final score of 5-10 Turner Ashby. Junior Keswick Owens threw a full game and this was not the only time he was able to do that. During a win against Waynesboro, Owens threw a complete game with only twohitters. 
During the May 26 game, the Wildcats were able to snatch a win over Fort Defiance. "Cody Thoman strikes out the final two batters of the game. The cats scored 8 in the 7th. Garrett Huffman hit a two run dinger for the Cats.Turner Cook had an inside the park home run and Evan Golladay had a triple and a single," said the Rockbridge Athletics instagram page. 
With one more game to go against Broadway, the Wildcats are looking at a close end to the season.