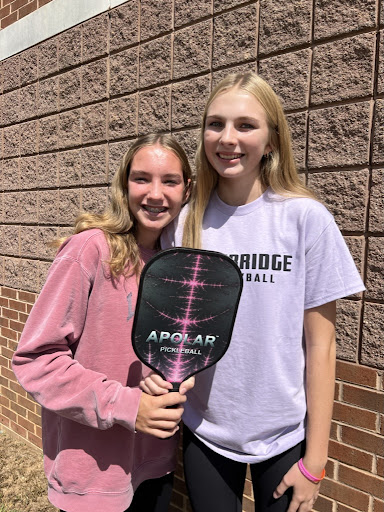 Pickleball, a sport on the rise, combines badminton, ping pong, and tennis. Played indoors or outdoors, pickleball has become one of the most popular pastimes for all ages. 
Even though pickleball has recently become famous all around  the globe, its roots began years ago in the United States. In 1965, Barney McCallum, Joel Pritchard, and Bill Bell played the first game of pickleball. The main goal of the game was to have something that the entire family could play together, and that is exactly what they did. Using ping pong paddles, a plastic ball, and a badminton court, McCallum, Pritchard, and Bell introduced a new sport to the nation. 
Aside  from the national and global level, Lexington has also hopped on the trend. 
Kids Playce, a local playground near Brewbaker Field, has added pickleball to the list of activities available. A shed behind the basketball courts has paddles and balls that anyone can use. To play, the nets from the shed must be set up on the basketball court, where there are already lines painted for pickleball. 
Some students, including freshmen Anna Nye and Geneva Snyder, have become pickleball fanatics through the last few years. 
Nye is especially into pickleball, playing two or more times a week. 
"We have a court at our house so I can play whenever I want. My family plays against each other and it gets super competitive," said Nye, "Whenever my friends are over we play too." 
Snyder uses pickleball more as a pastime, something fun to do when she's with friends. 
"I play whenever I go to Anna's house," said Snyder, "I like that you can be active but it doesn't take a ton of energy."
If you are interested in playing pickleball, grab a friend, and head over to Kids Playce, 198 Wallace Street, Lexington, VA, 24450, to give it a try!