Remington Swisher-Davis Produces Music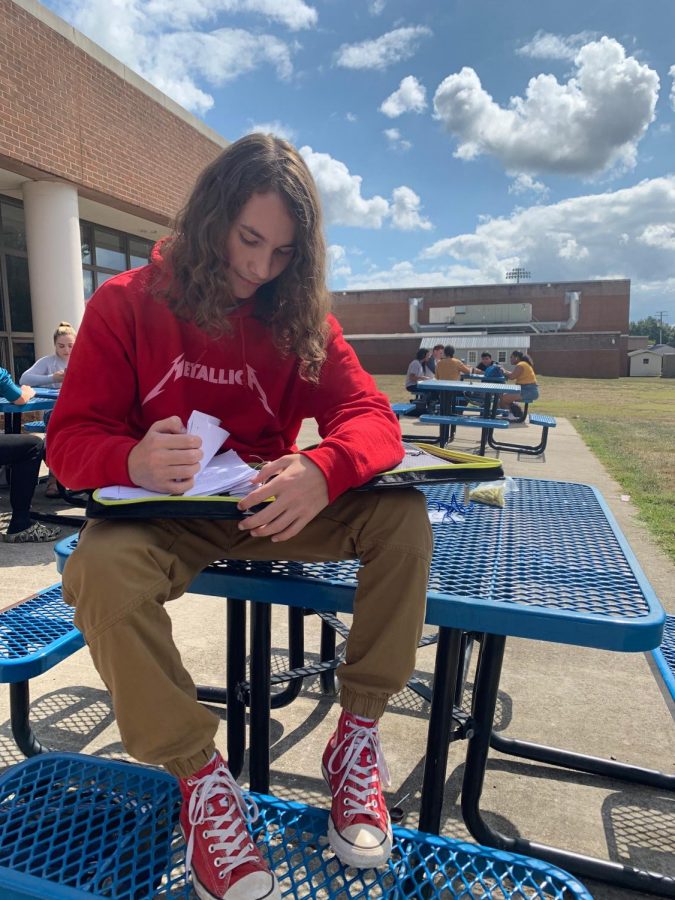 By: Sophia Carlucci 
Sophomore Remmington Swisher-Davis is studying the recording and production of music for an independent study this year. Swisher-Davis plans on recording and producing music for his future career. 
"I really hope to make enough money through producing and recording music so that it can be a supporting career for me," said Swisher-Davis. 
Swisher-Davis plans on researching how to produce and record music properly. He also, wants to practice making more music for this study. 
"I really want to have a few songs recorded by the end of this project," said Swisher-Davis. "I want these songs to sound good enough to release."
Swisher-Davis is able to make, record, and edit his own music. 
"I put mics on my drums and plug them into my mixing board," said Swisher-Davis. "I record the music and edit it all on my computer."
English teacher David Simms will be mentoring Swisher-Davis, as he has a passion for music as well. Swisher-Davis thoroughly enjoys listening to music, as well. Some of his favorite genres are heavy metal and hard rock. 
"Some of my favorite artists are AC/DC, Nirvana, Metallica and Aerosmith because they all fall into the category of rock and metal," said Swisher-Davis. 
Eventually, he plans on being able to release his own music without having to pay a producer to do it. 
"I love playing music so much and I want to be able to record and produce what I play some day," said Swisher-Davis.