Governor's School Creates New Opportunities For Students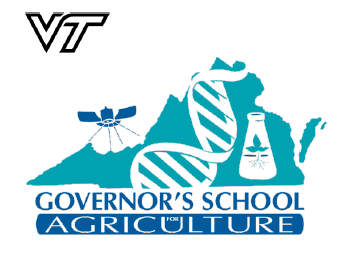 At Rockbridge County High School, a program called "Governor's School" is offered to sophomore and junior students. Governor's School is made possible by the Gifted Program in Rockbridge. Students are eligible based on their academic records, test scores, and teacher recommendations. A school's division selection committee is in charge of selecting nominees from each school or division. The students chosen are nominated to the state. 
Lindsey Flint is the Gifted Coordinator for Rockbridge County Public Schools.
"Being invited to attend Governor's School is an honor. Not many students are able to attend this program," said Flint. 
Only a select few students are able to be accepted due to limited spots, making this program a very competitive experience. Many different opportunities and classes are offered while attending Governor's School. These include Agriculture, Humanities, Mathematics, Science and Technology, Engineering, and Marine Science, Dance, Instrumental Music, Vocal Music, Theater, Visual Arts, and Visual and Performing Arts classes. 
"Summer Residential Governor's School is an amazing educational opportunity for students to pursue their passions beyond the curriculum offered at RCHS," said Flint. 
Different programs of Governor's School are held at different universities and colleges in Virginia. Christopher Newport University, Virginia Tech, Radford University, and the University of Lynchburg are all schools that hold classes for students in this program. The students get the chance to live on a college or university campus for four weeks while attending these classes. 
This program allows students to explore different career options while also teaching them the responsibility of college.. To apply or find out more information, contact Lindsey Flint at [email protected] or go to VDOE to learn more.