Howie Youngdahl Studies Disc Golf as an Independent Study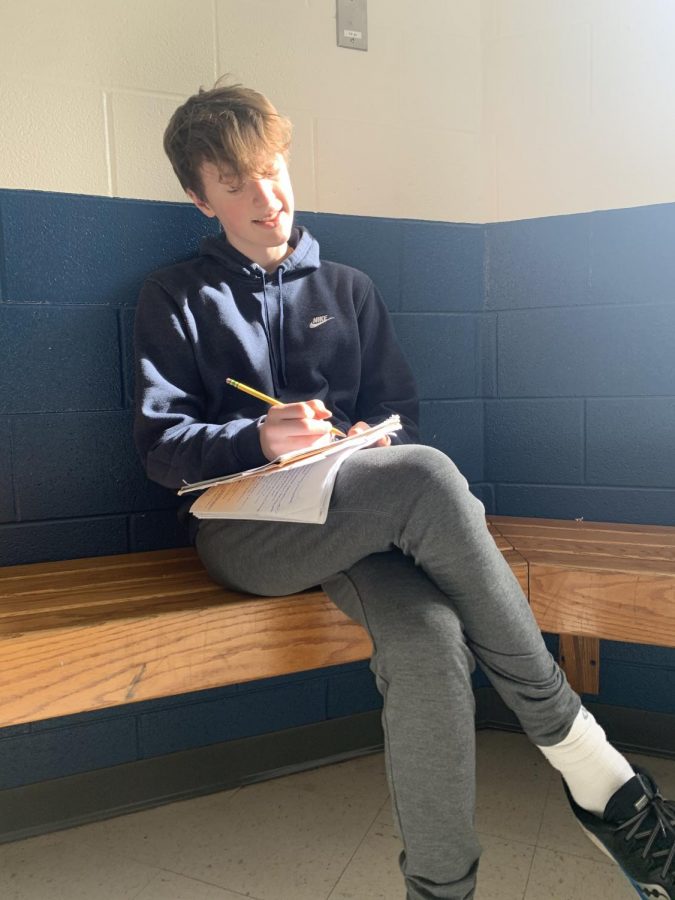 By: Sophia Carlucci
This semester Junior Howie Youngdahl chose an independent study on the tournament play of disc golf. Youngdahl has been playing the sport for four years now and has become increasingly interested in it this past year. 
"I love competing in the tournaments," said Youngdahl. "They are the perfect opportunity to see how my playing compares to others and what I can do to improve."
Disc golf is played similarly to the game of golf but with frisbees in replacement of the golf balls. Every round of play is calculated with rating based on how well or poorly you shoot. These ratings are something Youngdahl wants to focus on within his study. 
"I would like to research a lot more into the rating system," said Youngdahl. "It is very complicated and interesting."
Youngdahl plans to help himself prepare for his independent study through both research and practice. 
"I'm going to play in a lot of tournaments on top of practicing an hour and a half almost every day," said Youngdahl. "I also hope my research can lead me to figuring out the algorithm for how professional disc golf round ratings are calculated."
Youngdahl's goal when completing his independent study is to spread awareness for disc golf.
"I really enjoy disc golf and want to continue playing in my future," said Youngdahl. "I hope this independent study can help people get to know more about how awesome this sport is."