Students Pick Up Some New Hobbies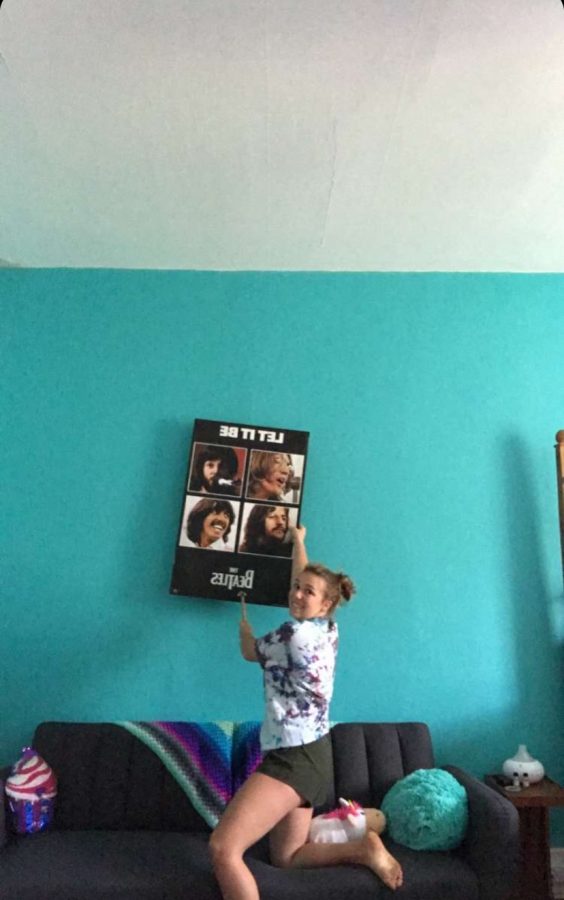 By: Sophia Carlucci
Due to COVID-19, students have been searching for ways to make use of their time in quarantine. This has given them time to pick new up hobbies. 
Senior Cole Cathcart started working on a farm. His primary role is to tag and castrate calves. Tagging is placing a piece of plastic with a number on it on a calf's ear, so that the calf can be identified easily. 
"It ain't much, but it is honest work," said Cathcart.
On top of working at the farm, Cathcart has kept up with some of his favorite hobbies while in quarantine. He has been playing golf, reading, and spending time with family.
"It has been a learning experience. I have experienced the importance and joys of spending time with my family," said Cathart. 
Another senior, Cory Conger, has spent his time outdoors enjoying all that nature has to offer.
"I have developed a greater appreciation for nature and the calming presence that it brings," said Conger.
Junior Hope Huger has also been taking up running on the Chessie Trail, as well as redoing her room. 
"Running has definitely been new  since the gym is closed," said Huger. "I have also, been meaning to redo my room for a long time now. It has been fun listening to music and painting with my mom." 
Senior Mandolin Whitten has been spending the majority of her time riding horses and watching Netflix. However, Whitten has also found a new interest in running. 
"It has been a fun way to get fit," said Whitten. "I take my dogs with me, and they enjoy it as well. It has distracted me from media, which is nice."