Noname Delivers A Heartfelt Story On "Telefone"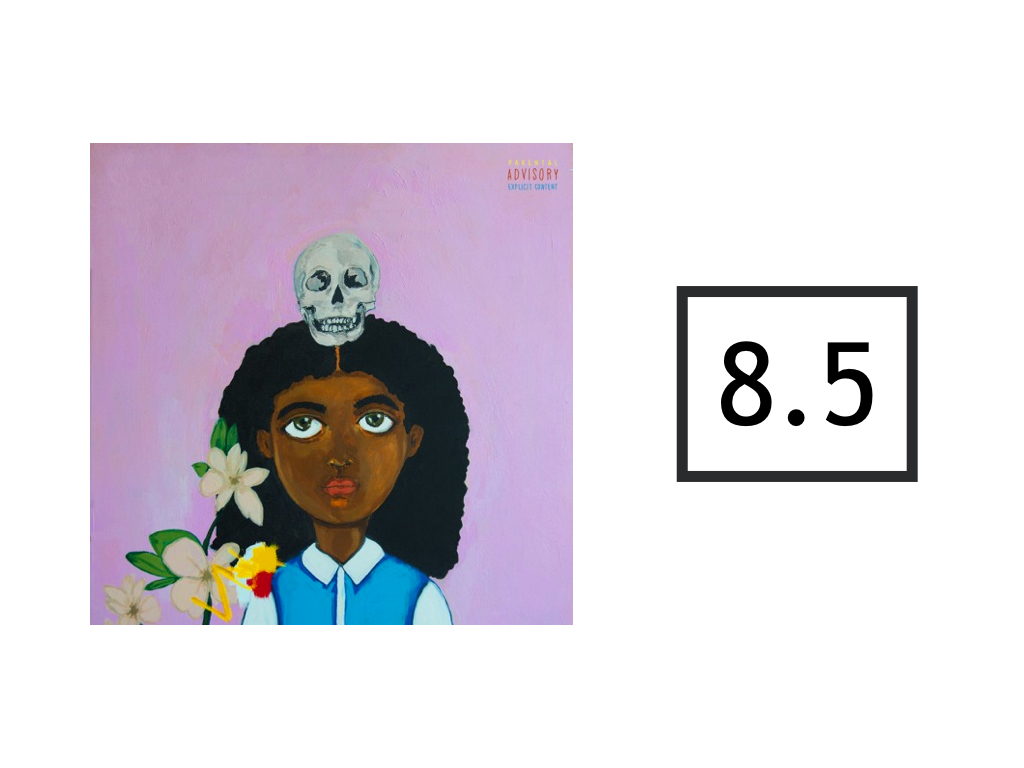 Popularly known for her guest features in Chance the Rapper's mixtapes,"Acid Rap" and "Coloring Book," Chicago female rapper Noname's (formerly Noname Gypsy) debut mixtape, "Telefone," is an instant classic tale of early adulthood from the point of view of an African American female from the inner city.
Drawing inspiration from artists such as Jay Electronica and Lauryn Hill, "Telefone" is filled with slow and somber R&B, gospel, and jazz instrumentals, along with candid, yet poetic,  rap verses. She has credited these almost slam-poetry lyrics found in her songs to the years she spent writing and reciting poetry for the YOUmedia Program for Young Creatives at Chicago's Harold Washington Library. This fine lyrical mixture, along with the smooth and slow instrumental beats, allows "Telefone" to be enjoyed as both easy-to-listen music in the background, or in an attentive fashion, analyzing each verse Noname gives to learn her life story.
Noname is not afraid to share her life struggles and personal hardships on "Telefone." However, she is always consistent in reminding the listeners of the many blessings in life, and, she offers key moral lessons to learn from when dealing with misfortunes.
The opening track, "Yesterday," not only talks about the death of two of Noname's closest friends, her grandmother and Chicago poet Mike "Brother Mike" Hawkins, but also her realization that fame and fortune should not be important in life: "And I know the money don't really make me whole / The magazine covers drenched in gold / The dreams of granny in mansion and happy / The little things I need to save my soul." Perhaps the clearest realization of this motive of life's hardships can be heard in the ninth track, "Bye Bye Baby."
Noname addresses a rare and almost unheard topic in most rap and hip-hop, abortion, and her experience with having one. However, according to an interview by "The Fader" magazine, Noname refutes the misconception that an abortion cannot be a loving act and that it is only done out of hate or fear in the track. She deals with the grief she had following her abortion, but again, concludes the song with a positive outlook towards the future and seeing her baby again, with the lines: "I'm your baby / On a lonely road where happiness needs us / I'm gonna fall in love again."
Throughout the mixture of somber and solemn tracks is a handful of joyous and exultant songs that only makes "Telefone" more enjoyable.
Noname recites childhood memories of growing up in Chicago in the song "Diddy Bop," describing how she remembers eating ice cream on her front porch and watching her neighbors dance the iconic 90s dance, the diddy bop: "Ice cream on my front porch in my new FUBU and my A1's too / Watching my happy block my whole neighborhood hit the diddy bop."
In addition, Noname addresses the joys and woes that can come from dating, in songs such as, "All I Need" and "Reality Check."Both features warm harmonies and heartfelt vibes to listen to.
Lastly, along with delivering personal stories of love and hardships, Noname addresses one topic closely related to the city of Chicago, racial discrimination and hatred. She talks about police brutality and violence towards African Americans, specifically in Chicago, in the song "Casket Pretty," claiming that, "Ain't no one safe in this happy city."
The last song on the mixtape, "Shadow Man," perhaps one of the best lyrically crafted songs on the project, furthermore discusses the theme of death, with some of the best features on the project from rappers Phoelix, Smino, and Saba. Essentially a church-like funeral song, the track asks to "bless the nightingale" or remember those who have died. The line, "Shadow man shadow box, please keep your hands up / And if you get knocked down don't forget to stand up," asks African Americans to continue fighting for equality in Chicago and throughout the world. It results in an ideal closing track that kept me and other fans wanting more.
While dealing with both personal struggles and real-world issues, Noname advises the listener to know that it can be overcome and to always remain positive. "Telefone" is a truly heartfelt and profound mixtape to listen to and sets the bar high for what Noname will release in the future.
Best tracks: "Sunny Duet," "Reality Check," "Bye Bye Baby," "Shadow Man"