Hollywood's Bleeding Review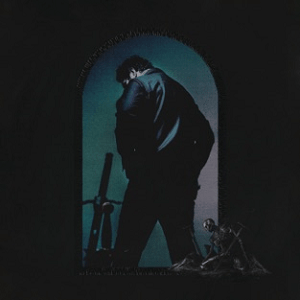 With the atmospheric title track "Hollywood's Bleeding," Post Malone's album starts off very promising. The guitars help set the vibe, and complement his top notch vocal melodies. Furthermore, the lyrics paint the picture of a melancholic version of Hollywood, where everyone is chasing their dreams, yet not finding anything. The track pulls you in, and ramps up progressively, until the Houston "Chopped and Screwed" outro releases all of the tension, making it an exceptional intro track. "Saint Tropez" and "Enemies" come next, which are in Malone's more traditional style of music. The rapper DaBaby's feature on "Enemies" is a standout in particular, as he flows well over the bouncy 808s and dreamy synths (electronic instruments).  
Malone starts to enter new territory with the punk influenced "Allergic," which sounds somewhat similar to early 2000s pop-rock. Personally, I found this track to be a bit lackluster, but to each their own. This trend continues onto "A Thousand Bad Times," which sounds like it was built for the Billboard Top 40. However, the album pulls itself back to its melancholic theme in time for "Circles," which is one of my favorites from the album. Its indie instrumentation shows a new direction for Malone, featuring chorused guitar and electric bass as opposed to 808s. Lyrically, a loose relationship is discussed that is slowly going south, yet the song retains positive and relaxed emotions. Following this is "Die For Me" (feat. Future and Halsey), which carries much darker tones. Halsey's verse is the highlight of the track, because of its grippingly raw emotion. 
"On The Road" (feat. Meek Mill and Lil Baby) is next on the album. This song is one of the most solid on the album, especially with Meek Mill's verse. His slower paced flow is a bit of an acquired taste, but gives more meaning to the lyrics.  While it breaks no musical boundaries, it is in the upper echelon of contemporary trap music. After this is "Take What You Want" (feat. Ozzy Osborne and Travis Scott). Ozzy Osborne was able to be featured in this song at age 70, and while you can start to hear his age, he nonetheless does a great job. Most importantly, the track symbolizes a unification between traditional rock, pop, and trap music, which is a bold move considering Malone could make the same formulaic pop over and over, yet people would still listen.  With no features, the next track "I'm Gonna Be" comes back into familiar territory. Its reverbed guitar and atmospheric synth chords are pleasing to listen to, to say the least. The vocals do start out shaky and bland, but they get better as the song continues. "Staring At The Sun" (feat. SZA) continues this trend of familiarity. It is aesthetically similar to "Sunflower", one of the singles that had been already released. The blend of soft, melodic vocals paired with playful drum machine beats is found on both songs and creates a pleasant atmosphere. Last in the album is "Wow," which is similar to the slow club bangers found in Tyga's material.
Post Malone has done a solid job with this album, but I am not sure if it is as good as his last work, "Beerbongs and Bentleys".  It gets a 7/10 from me, because while groundbreaking at some moments (compared to his other albums), its experimentality in the pop-punk direction on some tracks is less than likable.